Cowboy Baseball mercifully shuts out Keller Indians, 10-0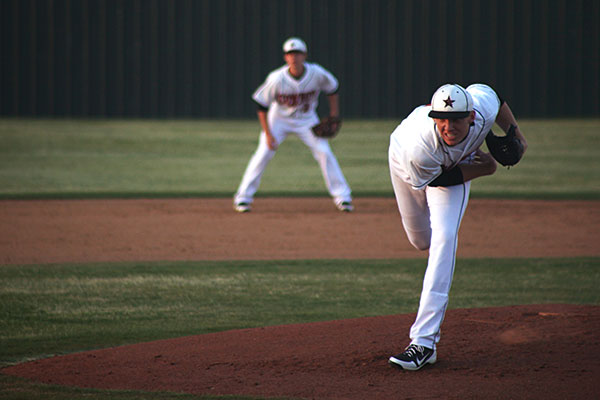 By John Loop
Staff Writer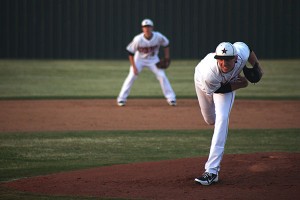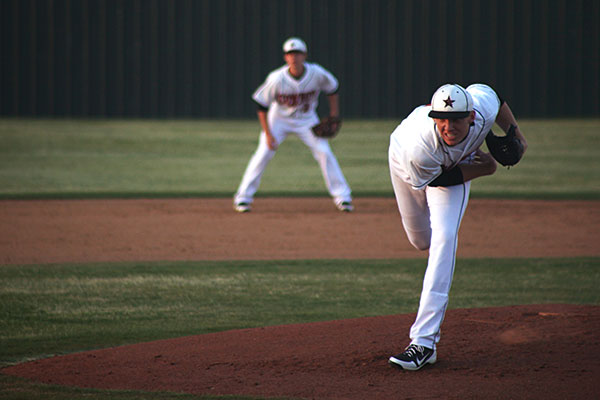 On a beautiful Tuesday night, the Coppell Cowboy baseball team quickly trumped the Keller Indians in just five innings with a score of 10-0, allowing the mercy rule to be called.
The Cowboys improve to 3-3 in district play, and 10-9 overall, leaving them tied for fourth place in District 7-5A with the Indians, who drop to 3-3.
Junior pitcher Jake Elliott threw lights out for the Cowboys, earning 10 strikeouts and limiting Keller to no runs. Senior Matt Custard, the Keller starting pitcher, lasted only three innings, allowing Coppell to stockpile 10 runs on nine hits.
Elliott started the game by striking out two Indians and forcing a third into a groundout. This opened the scoring for the Cowboys in the bottom of the first inning, After Custard walked junior second baseman Tyler Jones and shortstop Tyler Zabojnik, first baseman Jackson Cramer blasted a three run home run to give Coppell a narrow 3-0 lead when the first inning ended.
Elliott was phenomenal for the rest of the game, while the Cowboys continued to batter the Indians infield for three costly errors. The Keller pitchers, Custard, Ethan Alfano, and Brett Marcom were no match for the Coppell bats.
Cramer singled in the bottom of the fourth inning, scoring his second hit of the game. Alfano then walked senior Teddy Croft with the bases loaded to up the score to 4-0, in favor of Coppell.
Junior catcher Matt Delaney then laced a 2-RBI single to center, adding two runs to the total at 6-0. Junior Jeremy Mortensen then singled again, driving in two more runs to make the score 8-0.
Elliot finished the game the way he began, striking out the Indian side to end the Keller fifth inning. The junior was tagged with the win.
In the final at-bat, senior designated hitter Connor Foltyn laced a two-run double off the wall in left field to end the game with a final score of 10-0.
Coppell played a real game of Cowboys versus Indians, showed no mercy, and emerged victorious.