Book Review: The Power of Six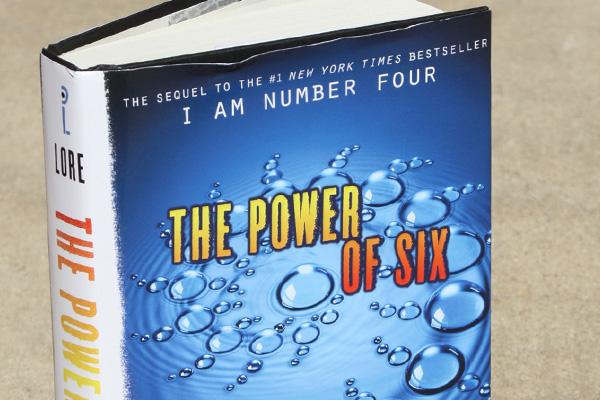 By Annie Wen
Staff Writer
They look like us. They act like us. They live among us, going through their daily lives. But they are not human. They are aliens, and they have come to save the human race.
The Lorien Legacies is an unfinished series of six books. It currently has two published books with a third book to be published next year.
The first book in the series is I Am Number Four. It was published on Aug. 2, 2010 and spent seven straight weeks at the No. 1 spot in the children's chapter of The New York Times Best Sellers list.
I Am Number Four tells the story of a race of aliens that has been living on earth.  Aliens of another planet, Mogadore, destroyed their home planet, and only nine Loric children and their guardians, known as Cêpans, managed to escape this group of aliens, known as the Garde, is being pursued by the Mogadorians, who followed the Garde to earth. However, the Garde can only be killed in a certain numerical order; three of them have already been killed. John Smith is the fourth.
The book is narrated through John's point of view and tells about his fight to stay alive and to ultimately save the earth. Other important characters include John's Cêpan, Henri, his best friend Sam Goode, his girlfriend, Sarah Hart, Sarah's ex-boyfriend/John's enemy-turned-ally Mark James and the sixth member of the Garde.
I Am Number Four was made into a movie that was released on Feb. 18 starring Alex Pettyfer as Number Four, Timothy Olyphant as Henri, Callan McAuliffe as Sam Goode, Dianna Agron as Sarah Hart, Jake Abel as Mark James and Teresa Palmer as Number Six. The movie received mixed reviews and currently holds a 30 percent "fresh" rating on popular review site Rotten Tomatoes. Critic Roger Ebert gave the film one and a half stars out of four.
The second book in the series is The Power of Six, and it was published on Aug. 23. It introduces new characters Number Seven, her Cêpan, Adelina, Number Nine, and other secondary characters. The book opens with the narration from new character Number Seven's point of view and fills in the blanks left by the first book. Throughout the book the reader learns more about the Lorien planet, the powers the Garde possess and the usage of them, as well as background information on the characters.
The plotline in the second book differs from the first book in the sense that it is told from two different points of view and tells of two different situations happening simultaneously. This makes it slightly more difficult to follow and comprehend. "The Power of Six" also introduces a lot of new characters, and at times it was difficult to keep the new characters straight, as many of the secondary characters essentially have the same characteristics.
Overall, this book is an OK read. It is one of those books that you could read if you had free time in one of your classes – good for taking up time, but not necessary. The plot became repetitive as the book went on; something bad would happen, a fight would ensue and then everything would be good again.
Another downside to this book is that in order to fully understand it, you have to understand the "Lorien" world. Sometimes I had to go back to passages earlier in the book and re-read sections to fully understand the language used. It wasn't a very smooth read; it was stop, re-read then go. The wording got really old really quickly, and the storyline developed very slowly and was pretty cliché at some points.
This book is similar to other fantasy novels in the sense that there is another world that exists in the storyline. However it is not as easy of a read as, say, Harry Potter purely because it is two situations happening at the same time. The book would have been much more interesting if the plotline had been less cluttered and more original.
I would only suggest this book if you have free time to read and if you are a fan of Sci-Fi. Otherwise your time could be better spent reading your AP World History textbook.