Coppell football looks to repeat success in District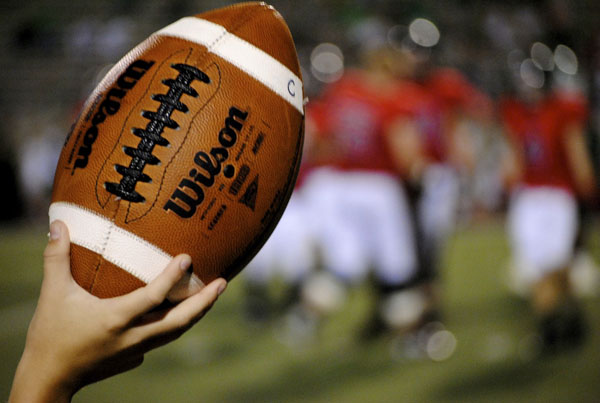 By Chris Reagan
Staff Writer
After going a perfect 7-0 in district last year and winning their first district title ever in a record-breaking season, this young Cowboy football team has high expectations to live up to.
"We absolutely have a target on our back," Coppell coach Joe McBride said. "We are the team to beat."
In order to repeat last year's success, Coppell will have to shut down opposing offenses early, something they have struggled with already through its first two nondistrict games.
This is the main difference from last year's dominant defensive team, but improving their game will be key in match ups against Denton Guyer and Southlake Carroll. Both will be taking place on the road this year, but that is not much of a concern to the team.
"We're not worried about where we are," McBride said. "We just want to keep progressing and gain experience."
Coppell is dealing with replacing many starters, but it is not alone. District competitors Guyer and Carroll are also dealing with many newcomers on both sides of the ball.
Both Guyer and Carroll, have shown they will be forces to be reckoned with after Carroll won at home against a tough Copperas Cove team, and Guyer came close to beating Cedar Hill in a hard fought game on Labor Day.
Against Carroll, stopping junior quarterback Kenny Hill will be the key to a Coppell victory.
Guyer is also returning its top receiver and offensive linemen so the Coppell defense will really have to step up when they take on the Wildcats.
Even with Saginaw and Fossil Ridge coming before Coppell's two biggest games, the Cowboys won't sleep on these teams.
Coppell breezed through district last year outscoring opponents by almost 30 points, but that will be a little more of a challenge this year since teams such as Keller Central and Fossil Ridge have an experienced group that could spoil the Cowboys hopes at another perfect season.
However, McBride makes it clear that they are taking the season one week at a time.
"Our most anticipated opponent is whoever we play that week," McBride said.
Anything can happen with any team in district, many of whom are returning many starters from last year's squads.
Coppell has shown they're its prepared though. They return four out of five starters on their offensive line and new senior quarterback Jake Larson has shown he is up to the challenge of filling the shoes Joe Minden left behind.
On defense the team is replacing a linebacker corps that made Coppell one of the top defenses in the nation last year. Seniors Ethan Evans and Patrick Hemphill will have to step up their game to stop the high powered offenses of district 7-5A.
If the defense can step up their game another district championship is very possible.
The Cowboys take on Jesuit in its last nondistrict game before returning to action in the district opener on Sept. 23 for homecoming against Saginaw.