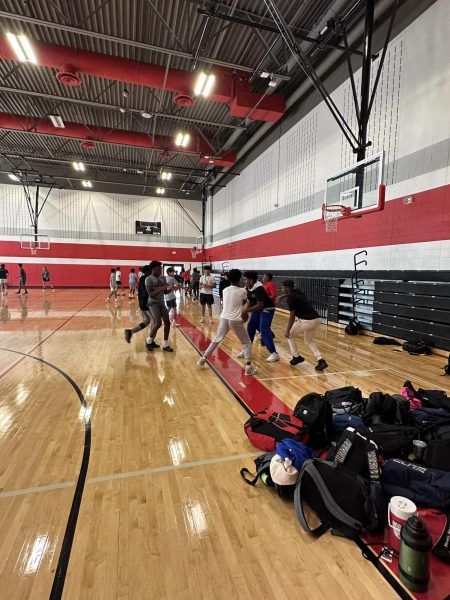 The bell rang, signaling the much-anticipated lunch break at the Coppell High School Ninth Grade Campus. Freshmen poured out of classrooms with a newfound enthusiasm, filling the halls and gathering with friends. But this wasn't just any lunch break – it was the return of Hour Block Lunch (HBL). 
For the class of 2027, HBL provides students with a warm welcome to CHS9. At CHS9, lunch hour is more than just a midday break; it's an opportunity for students to recharge, socialize and even progress academically. A beloved tradition at CHS9, HBL,  is split into two blocks: A and B. 
However, for the class of 2026, their transition to Coppell High School in the 2022-23 school year brought a significant change with the removal of HBL in the CHS bell schedule.
It was a change that brought smiles and excitement to the faces of students who had heard about the coveted lunch period from their older peers.
CHS9 Principal Dr. Cody Koontz, who has witnessed the impact of HBL on students over the years, expressed his enthusiasm for the return of this cherished tradition. 
"HBL is not just a lunch period; it's an integral part of our students' experience," Koontz said. "It allows me to get to know each friend group and each student better, learning what they like to do during their hour-long break. It is social, but it also provides students with a chance to progress academically if they choose to."
HBL isn't just a time for students to eat; it is an opportunity for them to manage their own time and make choices that align with their needs and interests. Students can choose to relax and socialize with friends, engage in extracurricular activities or seek academic support.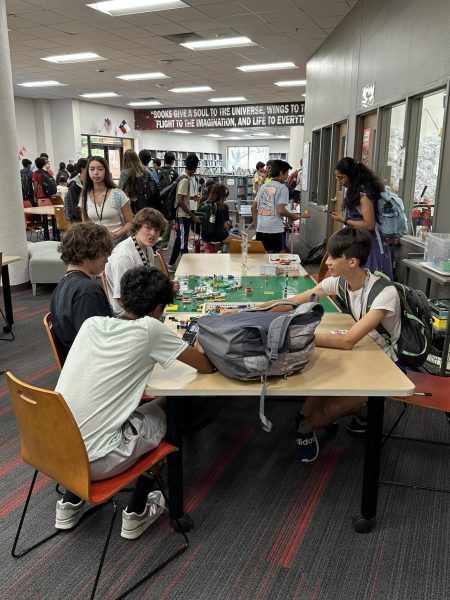 "HBL now allows for students to get tutorials during lunch which is really convenient for students' parents who aren't able to drop them off early or pick them up after school" CHS9 AP Human Geography teacher Haley Mcduffee said. "It is also good for students to have a little bit of free time to get their energy out, whether it's playing basketball in the big gym, football near J hall or enjoying the library's amenities like pingpong, the arts and crafts area or the quiet reading area."
The restoration of HBL at CHS9 underscores the administration's commitment to providing students with opportunities for personal growth, academic support and social development. It is a decision that recognizes the importance of giving freshmen the tools they need to navigate the transition to high school successfully.
"I am able to meet all my friends during lunch, including a lot of girls who aren't taking the same classes as me," CHS9 freshman Vaishnavi Vishwanatham said. "I now look forward to coming to school because I get to have HBL. It is like a stress-free, relaxation period given to us during school."
In the halls of CHS9, Hour Block Lunch period isn't just a break from classes; it represents freedom and opportunity for the class of 2027.
Follow Rhea Choudhary (@rhea_choud) and @CHSCampusNews on X