"An ounce of prevention is worth a pound of cure"
Coppell Life Safety Park equipping residents with crucial everyday skills through emphasis on prevention
At the intersection of Safety Boulevard and Seat Belt Avenue lies House 528, a house uninhabited and complete with a mock kitchen, bedroom and bathroom. Though in appearance it blends in perfectly with its beloved and inhabited counterparts in Old Town Coppell, House 528 is built for the Coppell Life Safety Park.
The Coppell Life Safety Park (LSP) is a controlled learning environment built to train Coppell residents in essential life safety skills and training.
The charm of the LSP comes from its landscape: built to replicate the quaint houses and quiet roads of Old Town in miniature versions and new names, such as Safety Boulevard. The project, led by Coppell fire chief Kevin Richardson and the Coppell Fire Department, was built off original safety training conducted by the department in the early 2000s. 
"We had this concept of, 'how can we improve our public education?'" Richardson said. "The fire department was doing a lot to improve education, because the industry had realized that the United States was having a lot of preventable accidents and we felt that if we could educate people, things would be a lot better." 
Inspiration for building the physical location for the LSP came from Frisco's Fire Safety Town, a similarly designed initiative built in 2007. According to Richardson, these two facilities are the only two of their kind in the region.
The Coppell Fire Department had been holding portable training stations with trailers since the early 2000s, but Richardson realized the need for a proper, in-person controlled environment to teach residents about basic life safety to leave a lasting impact and avoid incidents that could have been prevented with proper knowledge.
"It's like the saying, 'an ounce of prevention is worth a pound of cure,'" Richardson said.
Visions for the first version of the park were scribbled on a napkin during a lunch in 2013. Richarson hastily jotted down all the ideas he could come up with Coppell fire marshal Tim Oates, mapping out the programs and training they wanted the park to offer.
"As we started charting the plan down, we had a whole slew of classes we'd already been doing," Richardson said. "We wanted to expand on it."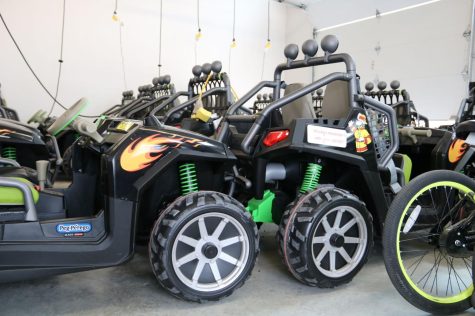 The park stands composed of five main buildings: the main facility with a conference room, a garage with minicars and Jeeps built for students in kindergarten through fifth grade to use on field trips, House 528 and a town center building with a Coppell fire truck and repurposed police car for visitors to explore. 
Since the original layout of the park was envisioned years ago, the blueprint evolved to incorporate additions as it went through the process of gaining approval from the Coppell City Council: most notably, it gained a primary Emergency Operations Center (EOC) in the main facility, the first one built specifically for Coppell. The purpose of the EOC is to create a stably built shelter for residents and headquarters for city officials during emergencies such as natural weather disasters.
This was a priority for Coppell Mayor Wes Mays and the Coppell City Council as the city did not have a dedicated and hardened EOC prior to the LSP. The safety park's EOC can withstand a Category 4 hurricane and contains appropriate technology for city personnel to keep track of necessary updates during an emergency. In addition to the primary EOC located in the main facility behind the conference room, the rest of the park can also be expanded to be an EOC, suitable for makeshift media rooms and conference rooms for finance and planning teams during emergencies. The EOC can be staffed by full-time emergency personnel during significant situations.
The EOC was in full operation during the winter storm of 2021, in which it was fully staffed and operating for nine days. Residents affected by power outages and damages could seek shelter in the EOC.
The conference room is free to reserve and is used for Coppell events, recently hosting the regional neighborhood summit in February. Elementary students can drive the Jeeps on the scaled-down roads to practice driver safety, practice heat safety in the fake house and dress up as a firefighter after stepping inside a real fire truck. 
Visitors are greeted in the main facility by Coppell's Engine 41, the city's first original fire truck commissioned in 1941. The vehicle was restored by a group of firefighters in 2008 after it was found abandoned behind a service center. Engine 41 is considered a museum piece by Coppell's Vision 2030 Plan. The park also meets the plan's goals to increase meeting spaces for residents and produce more centers of learning.
Since the opening ceremony in 2017, the park has seen more than 43,000 visitors and offered around 750 classes to the public. Despite the original mission of teaching children life safety, programs now expansively range for all ages and backgrounds. As the park works in conjunction with Coppell ISD, most visitors are students on field trips to learn motor, pedestrian and house safety, who are taught so by driving the minicars and exploring the lessons of House 528.
The park's diverse programs uphold its mission of prevention: avoiding major accidents by equipping residents with knowledge they can utilize in a pinch during emergency, time-sensitive situations, such as health emergencies and inclement weather. Other programs are also designed to prepare residents for situations new to them, such as College Safety 101 and Youth Spring Break Safety. 
The park also notably offers free CPR training classes monthly, which Richardson notes have produced stories around Coppell of residents saving others during heart attacks after applying the training they received at the park. Additionally, corporate training has also risen in popularity with warehouse and Occupational Safety and Health Administration (OSHA) training.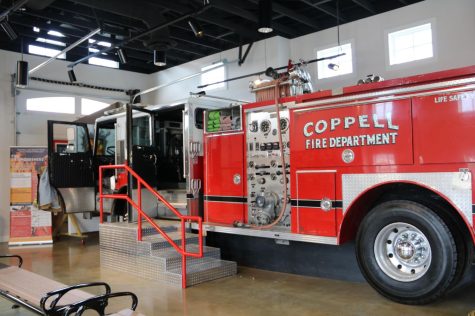 "And if you think about it, I'm sure there are many more stories where a 911 call never had to be made because someone was able to lend a helping hand from what they learned at the park," said Richardson, noting the park's goal of prevention.
In incorporating changes to Richardson's original ideas, the LSP was planned and built over the course of two years of approval with the Coppell City Council and Coppell Recreational and Development Corporation (CRDC), and a year of design and building. Funding for the park comes from a unique sales tax funded by the CRDC after approval from the same committee. Ribbons were cut on Jan. 28, 2017. Richardson's two years of proposals included nearly 30 presentations and public hearings in which he pitched the incorporated ideas of the LSP to Coppell residents.
Programs offered at the park are based on community input and seasons – during the summer, the park offers heat and water safety training, while it offers slip/trip and fall prevention training during winter. Itineraries are now also managed by LSP manager Bethany Everett, who started working with Richardson on the park as an intern as the project was passing through council in 2016.
"We have the ability to offer a lot of different classes, so it's not a function of 'what do we do?'" Everett said. "Rather, it's more 'what can we do?'"
Though the park has been met with appreciation by Coppell residents, it remains a unique facility in suburbs across the nation. Richardson credits the city of Coppell's emphasis on prevention and willingness to fund a park dedicated to educating residents on prevention for its success.
"We took a risk on the Life Safety Park, we didn't know whether it was going to be successful or not," Mays said. "Today, we've had over 43,000 people come through the park. I think that's just a wonderful testament for how successful it's been."
Follow Yaamini (@yjois12) and @CHSCampusNews on Twitter.
Leave a Comment
About the Contributor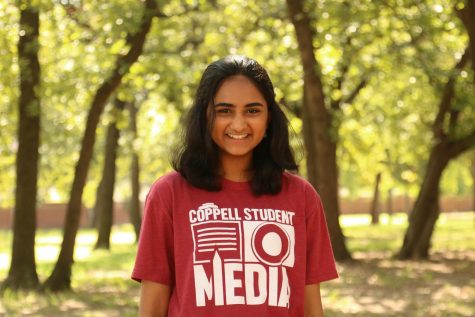 Yaamini Jois, CHS9 Editor
Yaamini is a senior, second-year writer, and CHS9 Editor of The Sidekick. Yaamini is a staunch supporter of the Oxford comma and considers her only major...