The beat goes on
Booker leads band to break previous Coppell records
Editor's Note: This story has been updated from its original version.
On November 4, the night before the Coppell High School marching band was meant to perform its program "Carousel" at the Bands of America competition, a truck carrying all their equipment bottomed out on a freeway in San Antonio. 
Months of hard work from early morning to evening practices in the summer and fall seemed to be at stake.
The band was set to perform that same night, but due to the unexpected delay, the band performed the night after. In this time of panic and urgency leading up to a show the band spent months perfecting, Coppell High School senior and band head drum major Wes Booker guided a band of sophomores, juniors and seniors.
"He announced to us everything was going to be okay, and he kept our calm," Coppell junior and drum major Trey Bass said. "That's his personality: he's always there for you and he always makes you feel welcome regardless of the circumstances."
The band performed "Carousel" the next night and scored a 90.825, the highest score the Coppell band has ever achieved in a Bands of America competition. This major success was in no small part due to Booker's leadership.
In addition to the success of Carousel, the Coppell band placed fifth at marching band University Interscholastic League in mid-November, the highest that the school has placed as a District 6A school in a decade.
Booker's journey started in sixth grade when he joined the Robert Cobb Middle School band in Friso, as a bassoonist. After moving to Coppell Middle School East, Booker joined the honor winds band and continued to play in the top freshman band at CHS9. In his junior year, Booker joined the second chair of the first band, moving up to the first chair in his senior year.
"He is one of a kind and he loves what he does," Coppell head band director Kim Shuttlesworth said. "His impact is through example."
Booker became a drum major in his junior year alongside seniors Avery Owens and Wyatt Andrews. This year, Booker is the head drum major alongside his fellow drum majors: sophomore Lindsey Won and juniors Trey Bass and Troy Angulo.
"Wes has an amazing sense of musicality," Won said. "His way of playing and conducting connects with the audience. It's amazing that we could have him as our head drum major this year." 
As the head drum major, one of Booker's many responsibilities is to mentor the three other drum majors.
"It always seemed like something was going to go wrong, but Wes was always there to reassure us," Bass said. "Each of us drum majors have a different personality that makes us a great team, but Wes is the glue that holds us all together."
This year, the band went through a full staff change, leading to a major adjustment for the whole band. The band worked with a new head director, Kim Shuttlesworth, and associate director, Riaz Mohammed, and did not initially feel confident about working under new instructional staff immediately after a year of online schooling and disorganization within the band.
"Adjusting to a new staff was a challenge, especially for Wes, who sometimes had to take responsibility for the mistakes we faced," Coppell senior and band vice president Sahan Yerram said. "But instead of backing away from the challenge, he was up for it."
This year's performance followed the story of a character and horses on a carousel, including a live carousel on the field. The show featured three movements: the opener, the "Merry-go-round" piece with a ballad and a closing piece.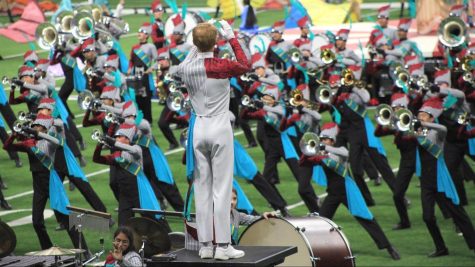 "He studied all of the music we practiced so he could always be prepared about where everything could go," Shuttlesworth said. "He embraced his character from the podium and exuded what 'Carousel' needed: the playfulness, the fun and the excitement."
Despite obstacles during their online year and as they transitioned back into their final year of high school, this year's seniors will leave the band with a new record set and motivation for excellence for next year's band and leaders.
"We worked extra hard this year, compared to any other year." Booker said. "At the end of our show, I was tearing up because it was my final show and [it was] such an impactful moment with an overwhelming amount of pride and gratitude."
This summer, Booker will be a part of the Cadets, a Drum Corps International group. While most are offered a position as a drum major after they spend a minimum of a year marching with the drum corps, Booker was offered a position as a drum major fresh out of high school.
"It's remarkable where he started and where he's going," Bass said. "With all of his accomplishments and getting into UT, he makes it look like a walk in the park."
Booker will attend the Butler School of Music at the UT in the fall, majoring in music education. In addition to going through the regular college application process, the bassoonist faced a rigorous audition process while applying, starting off with a pre-screening video which qualified him for a live online audition.
Booker's goals include being named the highest chair in ensembles at UT, including the nationally recognized wind ensemble and pursuing more experience in music education and conductor roles.
"It's going to be tough for me to leave CHS and band behind, since us seniors are all going to different schools," Booker said. "We've become very close from our shared hardships, experiences and joy. Leaving high school is a bittersweet milestone for me."
Follow Yaamini (@yjois12) and @CHSCampusNews on Twitter.
Leave a Comment
About the Contributors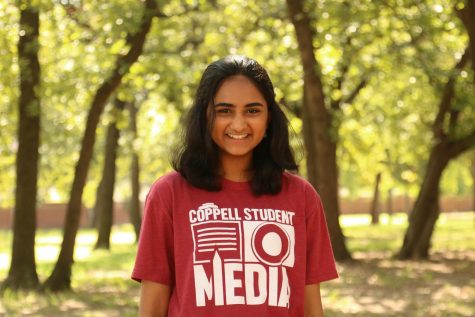 Yaamini Jois, CHS9 Editor
Yaamini is a senior, second-year writer, and CHS9 Editor of The Sidekick. Yaamini is a staunch supporter of the Oxford comma and considers her only major...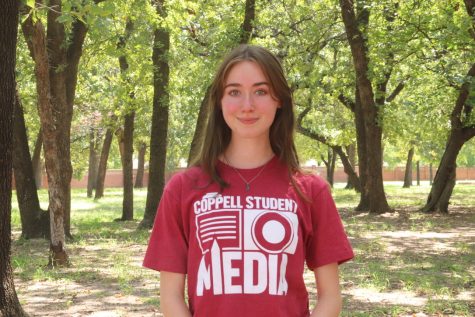 Olivia Cooper, Staff Photographer
Olivia Cooper is a junior and second year staff photographer. When not inside reading or taking a nap, she can usually be found standing in a warm patch...