Decade Wrap-Up: World of film transformed during 2010s
With black actors nominated in each acting category and the LGBT film Moonlight making history by winning Best Picture, the 2017 Academy Awards represented a culmination of numerous progressions occurring in the film industry throughout the past decade. 
From a shift toward female-led stories to increased diversity both in front of and behind the camera, cinema has seen a wide array of changes over the last 10 years. 
When I was younger, I rarely watched a movie that I could see myself in, as an Indian girl. From Charlie and The Chocolate Factory to Matilda, all my favorite movies were filled with white characters, conveying mostly Caucasian culture. But with the #OscarsSoWhite campaign in 2015 and society's overall push for people of color receiving more opportunity in film, it is now far more likely to encounter ethnic people while scrolling through Netflix or the movie listings at your favorite theater. 
Actors and actresses are not the only people this fact applies to. Although the industry is still overwhelmingly white-dominated, many screenwriters, directors and cinematographers of color are also gaining recognition. 
The birth of Netflix's revolutionary streaming services in 2010 (along with Amazon Prime, Hulu, and others becoming popular) transformed cinema completely – perhaps for the better, perhaps not. I watched both of my favorite movies – Revolutionary Road and Eternal Sunshine of The Spotless Mind – on my laptop through Netflix for the first time, not on the big screen or even a television. On one hand, watching those visually-beautiful films on a theater screen twice as big as my room might have magnified their power; but on the other, watching them alone, at midnight under my bed sheets was impactful in a different way. It felt more intimate. 
Although it is somewhat true that Netflix focuses on quantity over quality and much of its original content is mediocre at best, it has produced and distributed a handful of critically-acclaimed films and shows. Roma broke records this year, dominating at the Oscars, Golden Globes, Critics Choice awards and more. Many traditionalists have argued that its three Academy Award wins "devalued" the ceremony because Roma lacked a theatrical release, but it is simply proof of the changing landscape of cinema. Filmmakers no longer need a 60-foot-tall flatscreen to be powerful. 
Disney has also had its hands all over the film industry throughout the past decade, with its expansion to Marvel and Pixar, its remakes of classics, and the critically-acclaimed animated musical Frozen. In fact, in eight of the past 10 years, the highest-grossing film has come from Disney. The company will only continue to explode in the coming years.
Although Disney has faced much backlash for milking their classic hits for money with remakes, they are not the only ones using "non-original" material for their films – although many times, that is not a bad thing. Along with huge franchises such as The Hunger Games and Divergent, many other books have been transformed into screenplays this decade, often because they come with some sort of built-in following, meaning producers have more faith that the film will make money over the budget. 
I love seeing book-to-movie adaptations. Although I used to compare the two versions and complain about how movies often fail to meet my standards, I have recently realized that sentiment is completely unfair, as films and books are completely different mediums. What works well in one may fail in the other. 
As our world is becoming more aware of mental health issues, so are our films. From It's Kind of A Funny Story – which focuses on depression and suicidal thoughts – to Silver Linings Playbook, which conveys multiple mental illnesses, numerous films over the past decade have at least attempted to be more authentic, honest and considerate while conveying characters who struggle with mental health. In an age where depression and anxiety rates are skyrocketing, especially with the youth, it is more important than ever that the content we consume assures us that we are not alone, that we are not abnormal. 
In many ways, cinema has changed more over the past decade than most people ever thought it would back in 2010. Ten, 20 or 30 years from now, it is likely to change 10 times more; perhaps the art form in its traditional form will even cease to exist. But no matter how the craft changes, visual stories will always be told, because they are one of the most powerful ways to connect with the people and world around us. 
Follow Pramika (@pramika_kadari) and @CHSCampusNews on Twitter 
About the Contributors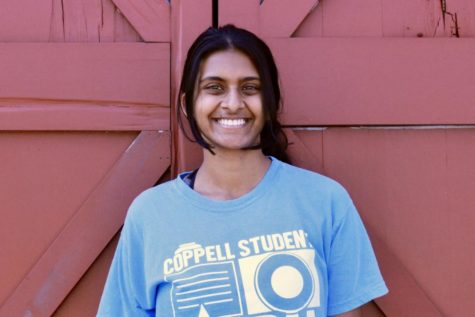 Pramika Kadari, Executive News and Enterprise Editor
Pramika Kadari is a senior and the Executive News/Enterprise Editor on The Sidekick. In her free time, she enjoys reading, writing, watching movies and...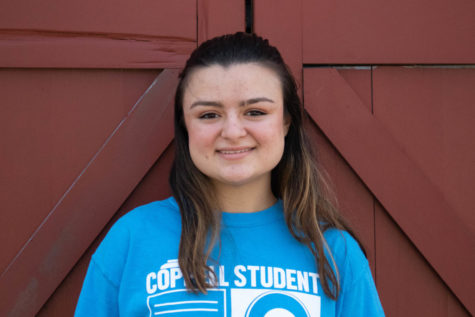 Bella Mora, Staff Designer
Bella Mora is a senior and third year graphic designer on The Sidekick. In her free, time she enjoys listening to music, watching movies and drawing. Outside...