Volleyball season ends in Bobcats bi-district match triumph
Tuesday's Class 6A Region I bi-district playoff match at Keller Central marked the end of volleyball season for the Cowgirls, who fell to the nationally-ranked Bobcats. Byron Nelson collected all three sets, 25-14, 25-21 and 25-11.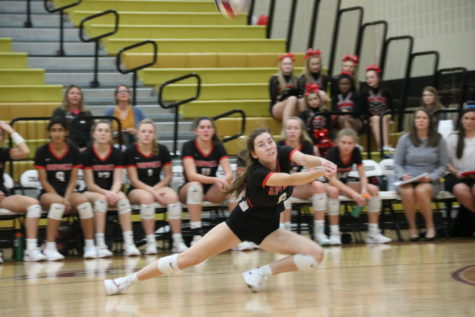 The Cowgirls came out strong in the second set, with some assistance from junior outside hitter Madison Gilliland. Gilliland's determination was clear as she delivered three kills, but the team was edged out by four points.
Byron Nelson moved up in rank after Tuesday's match and now enters the next round of playoffs as the leader in Class 6A volleyball in Texas and the seventh best team in the nation.
As the last match of their season, 10 seniors rounded out four years of playing high school volleyball with the name Coppell written across their chest.
"Cowgirls volleyball has helped all the seniors and I grow together as people," Coppell senior outside hitter Victoria Wiegand said. "Playing volleyball has taught me the ability to work hard, achieve goals and be a supportive person and teammate. Looking back, playing Cowgirls volleyball was one of the best decisions I made in high school."
Wiegand's volleyball career ended Tuesday, but three Coppell seniors will continue playing in college: libero Maci Watrous, outside hitter Peyton Minyard and setter Kinsey Bailey. Watrous is going to Ohio University, Minyard will continue playing at Boston College and Bailey will extend her volleyball career at Presbyterian College. 
"Preparation for next season starts now because there is no reason to look backward, we look forward," Coppell coach Julie Price said. "The returning girls are hungry to work and learn and improve for next season."
Follow Emma (@emmameehan_) and @SidekickSports on Twitter.
About the Contributors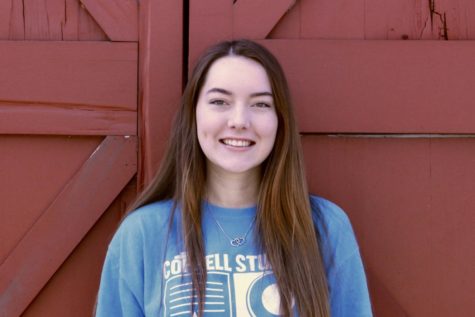 Emma Meehan, Staff Writer
Emma is a senior and second-year writer on staff. She likes to read about politics and history, hang out with friends and do yoga. You can reach her at...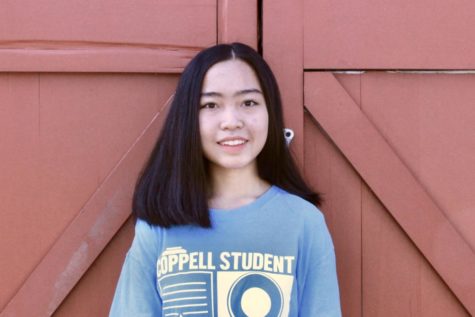 Tracy Tran, Photo Assignment Editor
Tracy is a junior and the Photo Assignment Editor for The Sidekick. She loves to spend quality time with friends, try new foods and volunteer. You can...