Bailey finds ways to beat heart disease to continue playing sports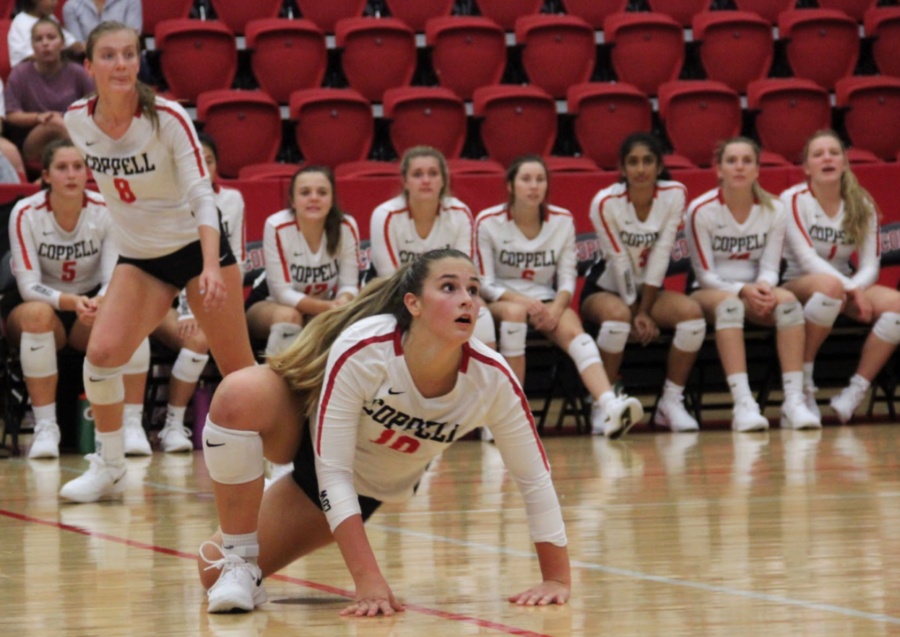 Sydney Rowe, Staff Writer/Photographer
September 10, 2019
Coppell High School senior Kinsey Bailey puts her all into playing the sport of volleyball, but not without a major obstacle. Just more than three years ago, Bailey was diagnosed with inappropriate sinus tachycardia (IST), a heart condition which has changed the way she plays volleyball and goes about her day-to-day life. 
IST occurs when the heart beats very quickly without reason. According to Bailey, sometimes her resting heart rate can be as high as someone who is doing light exercise.
"A normal resting heart rate, especially for an athlete can be about 50 to 60 beats per minute (BPM)," Bailey said. "Mine will be at 90 to 100 BPM."
Some symptoms of IST include passing out, nausea and loss of breath. When her heart rate reaches high levels, it also has the possibility of suddenly coming back down to normal levels.
"With [my heart rate] jumping higher, it can also jump very low," Bailey said. "When I'm at 180 BPM, it can jump down to 80 BPM. That is the worst part because I never know when it is going to happen, it's always random." 
Training for volleyball has changed drastically for Bailey since diagnosed. She begins every workout with the rest of the team and sits out whenever she notices her heart rate gets to a dangerous level by checking a Fitbit she wears around her ankle.
"With her new training that goes in increments, she has become more supportive as a person to the other people on the team," CHS senior defensive specialist Victoria Wiegand said. "During those breaks where she has to take a step back to lower her heart rate she's very encouraging and helping others."
For a period of time, Bailey was unsure about whether to stick to volleyball and pursue collegiate athletics. The length of which she has devoted her time to the sport is what eventually convinced her to carry out these dreams.
"I knew I wanted to play volleyball on the next level because of how long I've been playing," Bailey said. "When it became time to decide whether or not to continue to play volleyball in college, it was hard to imagine myself not playing after such a long time."
Regardless of her struggles, Bailey has committed to continue to play volleyball on the next level. After visiting Presbyterian College in Clinton, S.C., even Bailey's current coaches recognized it was the right fit for her.
"[Bailey] has looked at several different schools," Coppell assistant Holland Smith said. "You know when you see a place and you say 'this is the one, this is where I'm supposed to go, where I'm meant to be,' when she went [to Presbyterian] she was like 'this is where I want to be'."
School is more difficult for Bailey since the diagnosis. Even little things, such as subconscious anxieties, can raise her heart rate. 
"If I get really stressed, it will actually jump sometimes, and that's when I realize I have to calm myself down and tell myself that I'm fine," Bailey said. "Sometimes I don't even know what I'm stressing about, it could be as simple as I need to write one more sentence for something."
Bailey is the starting setter for the Cowgirls and plays a vital role in the chemistry of the team.
"[Bailey] is always on the court for us, she's playing all the time," Smith said. "Her voice is super important for all the girls on the team to hear while we are playing."
Through the tough period of adjusting to her condition during freshman year after struggling to get through typical workouts, Bailey's teammates were very supportive.
"I would be so upset with myself whenever I would have to stop because I felt as if I was cheating myself and I was cheating them, but they were understanding in that I physically couldn't push anymore," Bailey said.
Follow Sydney on Twitter @syd218
About the Contributors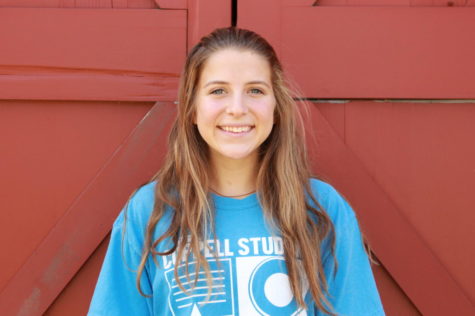 Sydney Rowe, Staff Writer/Photographer
Sydney is a senior and is a second-year writer and photographer on staff. She enjoys being active and going to new places in her free time. In school,...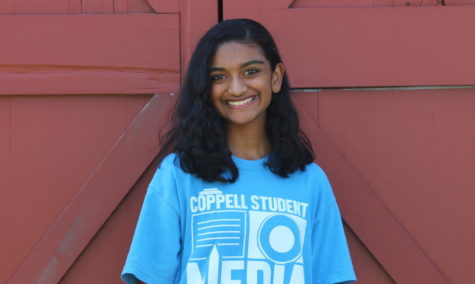 Sally Parampottil, Executive Sports Editor
Sally is a junior and the Executive Sports Editor on The Sidekick. When not working on homework or other school-related activities, she can be found rewatching...