Cowboys stepping into playoffs with high hopes after district runner-up finish
The Coppell boys soccer team opens Class 6A Region I bi-district playoffs against Denton Guyer at Lake Dallas High School on Thursday at 6 p.m.
As the Cowboys District 6-6A season came to an end last Friday with a victory against Nimitz, the team finished second behind district champions Flower Mound and earned the second seed at the playoffs.
Though it may have finished district season strong, Coppell initially had a shaky start. But as the season progressed, Coppell reinvented itself into a more threatening team and was even first in district after its third last district match. However, Coppell lost its standing on top of the table when it suffered a loss to Flower Mound on March 19 and ultimately finished in second place.
"Our confidence is up, these guys know what it took to get here," Coppell coach James Balcom said. "The effort they put forth, changing the mentality, buying into the program and doing what we are asking to them to do has all shown results. To get where we are at is a testament to how hard they have worked. The team knows that that's got to continue."
With the district season behind them, the Cowboys are prepping for their most important part of its season so far – the playoffs. Denton Guyer placed third in District 5-6A at 9-2-3. The team has been in good form, going 11 matches without a loss, of which six matches were wins.
However, the Cowboys are in form as well, coming off a 4-1 win off Nimitz and also seeing the return of several previously injured players. Coppell hopes to face some of the state's best teams in the next month and a half, and are setting its sights high, straight at the state championships.
"[This years team] been around for the teams that have made it to the state tournament, teams that lost a couple of rounds in and could've gone farther, so they have an idea of what it takes," Balcom said. "Going into tomorrow, everything is in place to have a good game. It's just now its dependant on if we can get over those early jitters and the nervousness surrounding the playoffs. If we can settle in quickly and play well, we can expect good results."
About the Contributors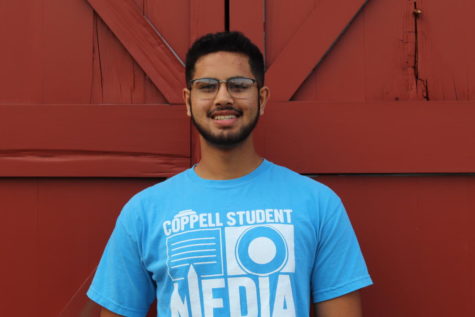 Akif Abidi, Staff Writer
Akif Abidi is a senior and a third-year staffer on The Sidekick. In his free time, he enjoys playing soccer, working out, video games, watching shows...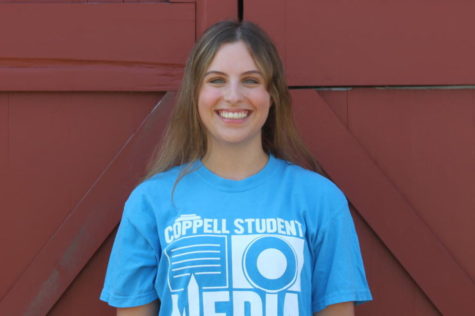 Mari Pletta, Staff Photographer
Mari Pletta is a senior and a third year photographer for The Sidekick. Outside of school she enjoys traveling and taking photos on vacation over the summer....