Hierarchy of basketball
Takeover of super teams transcends to high school basketball, creates imbalance throughout schools
With the approaching start of the basketball season, many teams and their fans, high school and NBA (National Basketball Association) alike, are anxious for it to begin. But, some teams seem to be less anxious than others.
This could be because a few teams from each league seem to dominate. These are commonly referred to as super teams. These super teams often lose only to others of the same sort. This gives other teams less of a chance at success.
Are super teams starting their takeover of basketball?
Starting in 2015 with its 73 win season (the most wins in NBA history, beating out the 1995-1996 Chicago Bulls, who won 72) the Golden State Warriors have arguably dominated the league, along with a few other super teams. In their history-making 2014-2015 season, they won the NBA championship four games to two against their rivaling super team, the Cavaliers.
In the last three years, the Cavaliers and Warriors have met each other each year in the Finals without fail. The Warriors won in 2015 and 2017, with the Cavaliers winning in 2016.
In those years, many have started to think the league is unfair, with certain teams constantly winning with ease. Why does it seem that the same teams dominate every year? This lopsidedness usually comes from a combination of good players, great coaching and lots of money.
However, when the super team advantage moved its way down the hierarchy of sports to high school, the reasons are slightly different. As for Texas, certain dominating schools come to mind when thinking of these categories.
The first group of Texas schools with super teams is large public schools such as Allen High School and Skyline High School. Both of these schools have large populations, Allen with about 4,500 students and Skyline with about 4,800. With so many students, these schools naturally dominate in many aspects of athletics and UIL events.
The second section of schools is private schools. For example, Dallas Jesuit Preparatory School; while Jesuit has just 1,100 students, it still has the same advantages as the schools with nearly 5,000. This is because of the area from which schools like Jesuit can pull.
Because it is a privately-funded school, Jesuit does not have a designated zone from which students come. This gives Jesuit, as well as other private schools, advantages in competitions with other schools.
"The advantage that Allen and Skyline have is completely different than when Jesuit has,"  Coppell basketball head coach Kit Pehl said. "But either way, I'm going to have my [players] play their hearts out."
The Cowboys, despite the teams they play, super team or not, will continue to play their hardest.
About the Contributors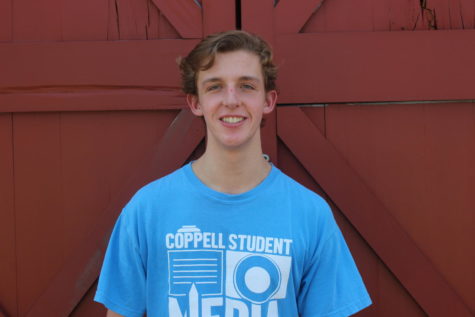 Nicholas Pranske, Executive Copy and Design Editor
Nicholas is a senior and in his third year on The Sidekick staff. He enjoys reading the encyclopedia cover to cover and polishing shoes. You can often...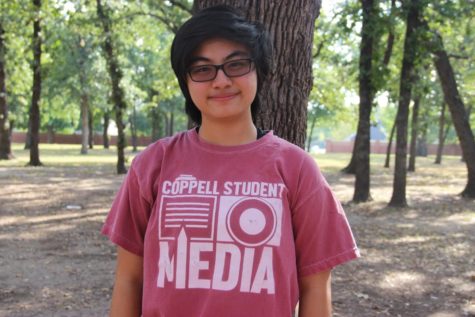 Wren Lee, Executive Design Editor
Wren is a senior. She moved here from the Land of Disney: Orlando, Florida. Yes, she went to Disney a lot. Yes, she has been to Universal. Wren adores...