Eclipse, IDs, new principal create adjustment filled first day
Lili Lomas, Executive Digital Content Editor, Sports Editor
August 22, 2017
Coppell High School's return to classes on Monday was a day of change.
Apart from running on a new block schedule and an introduction of a fourth lunch, students were transported to the campus through a new bus company, and the school was led by a new principal.
In the morning, people checked for their homeroom and reconnected with friends.It was not until around 15 minutes after school started that the hallways cleared.
CHS receptionist Kim Dicken observed students' initial expressions as they walked  through the main doors from her position at the school's front desk.
"From what I've seen walking in, they're excited, a little nervous, but excited to be here," Dicken said. "I think they were a little nervous about finding their classroom and where to go at first but we've had everyone here to help them."
Perhaps the most apprehensive when walking into school were freshmen, still unfamiliar with the building's hallways, people, and size.
"At first I was kind of nervous because I didn't know anyone but I started finding friends in the crowd so it was okay," freshman Sophia Greenberg said. "I'm excited for [school] because I really like the routine but a bit hesitant about workload."
Apart from the confusion and chaos that accompany any first day back to classes, there was a natural phenomenon occurring outside which had to be accounted for: a solar eclipse.
Several announcements were made throughout the day releasing students to watch the eclipse outside, reminding them of what class period they were to go to and providing updates about changes in the schedule as the day progressed.
Perhaps the most visible change was the requirement for students to wear their IDs on lanyards around their neck at all times. The rule was implemented to ensure that every student on campus is enrolled in the school therefore increasing security around in the building.
After a morning of acclimation and change, principal Dr. Nicole Jund summarized the day positively.
"I think that so far the kids have been awesome," Jund said. "It's been really awesome to see what we've been preparing for which is [the students] so that's been a really exciting thing today."
About the Contributors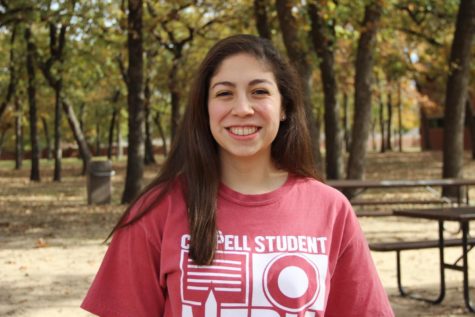 Lili Lomas, Executive Digital Content Editor
Lili Lomas is a senior and the Digital Content editor and Sports section editor for The Sidekick. She is a synchronized swimmer and always enjoys being...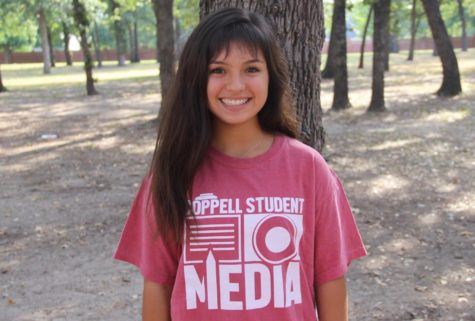 Ale Ceniceros, Photography Editor
Ale is a senior and the Photography Editor for The Sidekick. She has been involved with photography for 7 years and hopes to continue down this path in...