Scientists react: March for Science radiates positivity in show of support.
DALLAS – More than 2,000 people crowded in front of City Hall, ready to march across the city to celebrate two things they all had in common: the earth and their love of science.
The March for Science in Dallas, starting at Dallas City Hall and ending at Earth Day TX in Fair Park, was a march advocating for underappreciated, underfunded, and unacknowledged scientific groups and subjects. The march was one of almost 500 satellite marches that stemmed from the March for Science in Washington D.C.
Participants included scientists of varying fields, as well as civilians who simply care about science and its impact on the world.
"I'm a geophysicist and I believe in science," demonstrator Weldon Beauchamp said. "I don't want to see everything worked so hard for in the world to end. The [Environmental Protection Agency] is there for a reason, NASA is there for a reason, and we're better off for it."
Student scientists also made an appearance at the march.
"I want to be a meteorologist when I get older," The Colony High School junior Diane McGuire said. "Science is a major part of our world and the way we live, and I hope people will take it more seriously after this march."
The satellite march was set up by Daniel Barros and Eugene O'Donell. Their work to coordinate with the City of Dallas, Earth Day TX and the Dallas City Police gave more than 2,000 people an opportunity to express their appreciation for science.
O'Donell, an engineer, has seen the denial of science grow in the past few years and viewed the march as an opportunity to put some science positivity back in the world.
"I've seen a lot of anti-science and anti-science policy making," O'Donell said. "So this seemed like an opportunity to go out in public and show our support for scientists, for the scientific method."
While marches are often considered forms of protest, the March for Science had a positive vibe and was more of a display of advocacy than a display of disapproval.
As the March for Science website states, "The March for Science is a celebration of science," not a protest of the people or powers that deny science. The best way to ensure science will influence policy is to encourage people to appreciate and engage with science."
Follow Amelia @ameliavanyo

Hang on for a minute...we're trying to find some more stories you might like.
About the Writer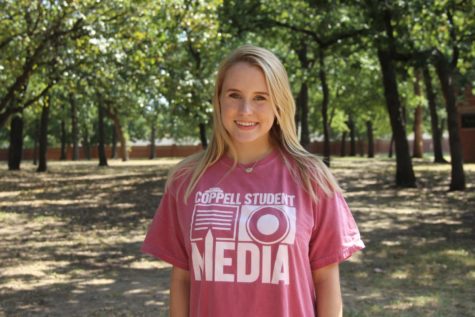 Amelia Vanyo, Editor-In-Chief, Executive News Editor
Amelia is a senior and has been a part of The Sidekick for two years. This year she is serving as the paper's Editor-In-Chief and Executive News Editor....