The Birthday Boy: Freshman Villalobos a unique character of local baseball team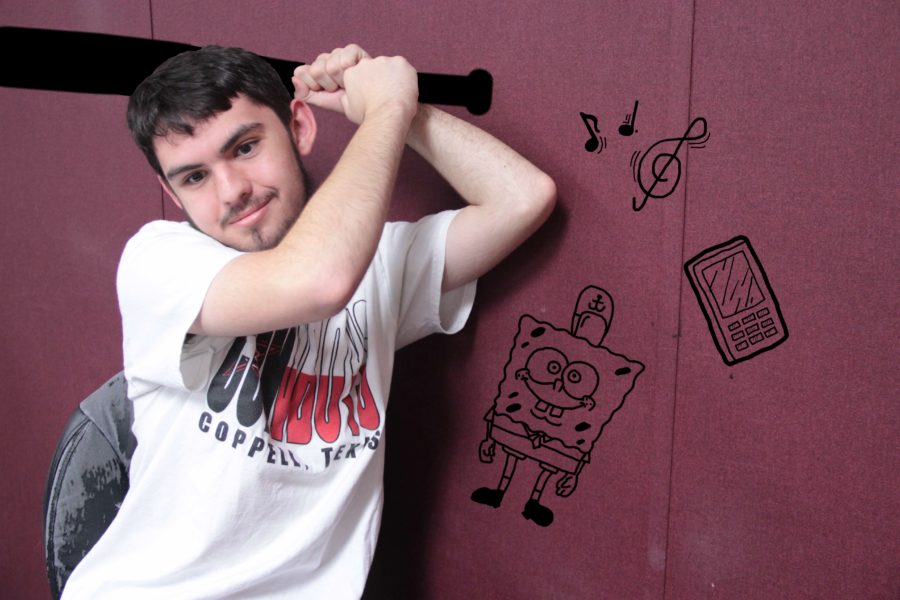 Charlie Villalobos remembers everyone's birthday. He can also remember what day of the week May 12 was two years ago and song lyrics after he's listened to a song once.
Charlie's memory is a special part of who he is. He has Savant Syndrome, a condition where autistic people display incredible, almost unrealistic, memorization skills. This allows Charlie to remember almost anything.
But the Coppell High School student is so much more than his memorization skills. Villalobos is a baseball fanatic and music lover. He is a compliment machine and a friend to everyone he meets.
"I love how he always finds something to compliment people on," Coppell High School special education teacher Jenna Bennett said. "He's always sweet and has a smile on his face."
In his free time, Villalobos enjoys watching NASCAR, eating tacos on Tuesday at Rosa's Cafe, going to movies with friends or doing anything involving Spongebob.
And if you know Villalobos, you know his love of music. Whether he's humming a catchy tune or reciting the lyrics to his favorite song, music is an important part of who he is.
Villalobos loves pop music, especially anything with a strong beat. Rap songs, dance music, even Spanish songs get Villalobos excited.
"One Halloween I dressed up as Pitbull and he knows all his songs now," Villalobos's father Ivan Villalobos said.
But when he is not busy jamming out to music or out with friends, Charlie can be found on the baseball field.
CHS junior Anthony Villalobos, Charlie's older brother, has been playing baseball his entire life, but it wasn't until last year that Charlie took a serious interest in the sport. He now plays with a special needs team, Texas Rangers, of the Coppell Youth Baseball Association.
Coppell Youth Baseball Association recreational teams volunteer to come out to play a game with the special needs team, giving Charlie a chance to experience his favorite sport with friends by his side and family cheering him on.
"I like that he likes to play baseball, since I like to play,"  Anthony said. "It is really cool to see someone else play, especially my brother."
Through baseball, Charlie has also formed strong relationships with boys who play for the school.
"We go to Charlie's baseball games and it's always really fun to watch," CHS junior JV baseball player Austin Liu said. "He always hits home runs and runs around the base path and has a really good time. I think the sport really gives him something to enjoy and a way for him to make new friends."
From baseball fanatic to Spongebob enthusiast, Charlie is a unique and striking character. And while not everyone has the luxury of being his close friend, all can return the favor and remember his birthday – Dec. 4 – just like he remembers theirs.
Follow Amelia @ameliavanyo
About the Writer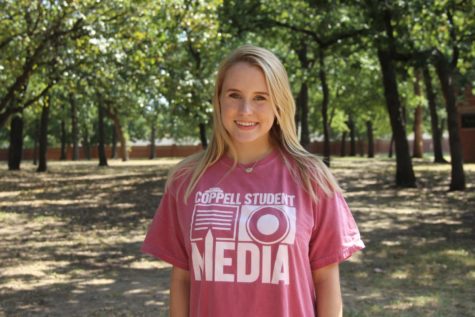 Amelia Vanyo, Editor-In-Chief, Executive News Editor
Amelia is a senior and has been a part of The Sidekick for two years. This year she is serving as the paper's Editor-In-Chief and Executive News Editor....