Passion takes flight: Lee ensues fervor, seeks to take on piloting career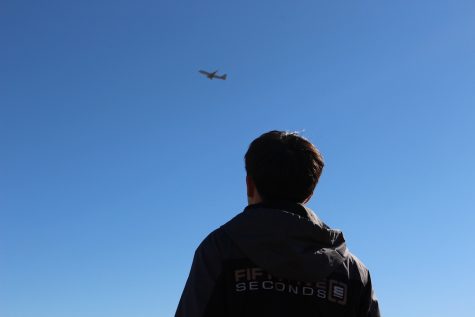 He sat down eagerly as his grandpa and older cousins told their stories. From stories about the Vietnam War to the sharing about the life of a pilot, with each word, his smile grew bigger and fascination for airplanes grew deeper.
Captivated by the stories of a pilot's life, Coppell High School junior Sangjun Lee made the decision to pursue a career as a pilot at age 9.
"In Korea, for elementary students, a pilot is not a common dream job and we never learn about it, but my grandpa fought in the Vietnam War as a soldier and commander of missiles and I became so fascinated by it," Lee said. "Where I lived, there was literally a fence between my grandpa's house and the military base camp so I could actually see what the soldiers were doing."
Lee's interest spurred when his cousin shared his experiences as a soldier and pilot.
"When my cousin came to Korea as a soldier and pilot, I saw him wearing a really cool uniform and right then, I knew that I wanted to be a pilot," Lee said. "His son is also a pilot and they always tell me about how they work, how they are trained, and he even gave me a batch of his military base camp stuff. It's so exciting."
In addition to his ambitious character, CHS senior Chulmin Han has taken notice in his worth ethic and reliability. Han and Lee attend New Song Church in Carrollton together and serve on the praise team.
"Sangjun is a very hardworking and dependable person and I know that I can always rely on him," Han said. "What's really warming to see is that whenever he talks about his dream to anyone, he always lights up with a big smile. He knows that there's a chance he may not be able to become a pilot, but he's still extremely excited to be able to pursue his dream in that area and it's really good to see that."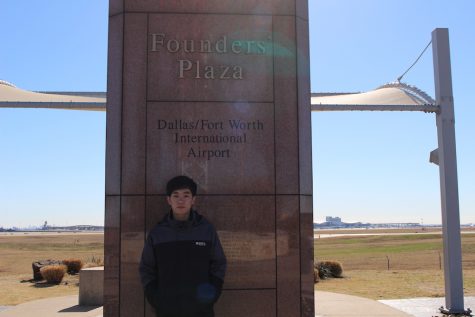 From building to flying airplanes, Lee finds many things enjoyable and fascinating in the aeronautical field.
"I love how they work and how new airplanes are being invented by companies, especially those being used in the Air Force," Lee said. "I used to do research contests for different airline companies and the way they're making and changing the airplane functions to adjust to the passenger's comfort and convenience is really cool."
As Lee hopes to find himself piloting an airplane in his future, mother Heejung Lee has also learned to see his potential
and follow through with his goal as a supporter.
"I'm most scared for his safety," Mrs. Lee said. "But I look forward to seeing him learn about both success and failure. There will be many things he experiences, but through any difficulties he encounters while pursuing this career, I hope he will learn how to overcome them."
Despite the dangers a pilot must face in his career, Lee maintains a positive perspective and plans to push through to the end.
"I understand my mom's concern with this decision especially with the recent plane accident with the Colombian soccer team," Lee said. "But I have a different attitude and way of thinking in the perspective of the pilot."
Many of Lee's friends look forward to seeing him pursue his career while strengthening and portraying his faith.
"As he does all of this, I hope he will really pursue Christ and do it all for Him," Han said. "I hope he seeks to glorify God through whatever he does, whether it's becoming a pilot or something else. That's my biggest hope for him as a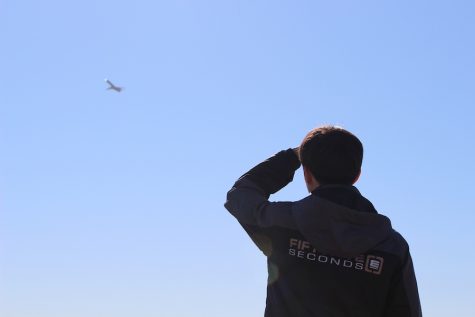 friend and as a brother in Christ."
As the guitarist in the praise team at New Song Church, Lee strives to keep his faith at the center of his heart as he chases after his dream.
"Honestly, I don't know why exactly I want to become a pilot, but I think my cousin and his son planted a seed in my heart and that seed just keeps on growing and growing as I learn more about it," Lee said. "If things don't work out, it's okay. I believe that God has a plan for everything and will use me wherever He needs me."
About the Contributors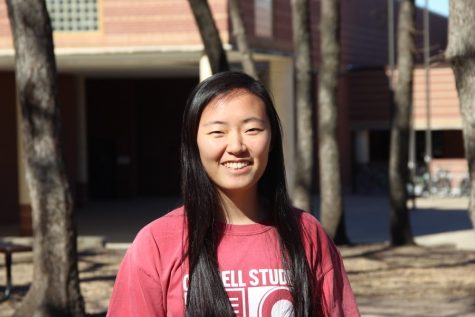 Jessica Jun, Staff Writer
Jessica (Jesse) Jun is a senior and second year staff writer for The Sidekick newspaper. She hopes to pursue her passion in writing by sharing students'...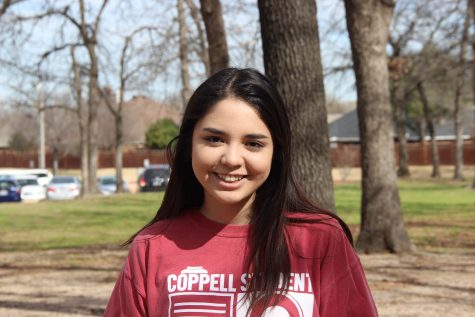 Kelly Monaghan, General Photography Editor
Kelly is a senior at Coppell High School and the General Photography Editor of the Sidekick. She is an expected diploma candidate in the International...