Intensity breeds success: Performance Course coach uses energy to impact lives (with video)
Coppell Performance Course coordinator Stephen Baca is insane.
He has to be. No normal human being wakes up 4:45 a.m., then leading a high intensity workout an hour later with an energy level comparable to a toddler on Red Bull.
"I take my dog out," Baca said. "Then I get to Coppell by about six and head into the weight room to plan that day's various workouts."
Performance Course (PC) is a workout program for high school teams formatted in a such a way that players are given the opportunity to push their athleticism through rigorous weight lifting and conditioning.
"They want us to be the best athletes that we could possibly be," Coppell junior catcher Adrian Minjares said. "Yet there seems to be an even bigger emphasis on pushing us to become the best leaders possible."
The front page of the PC website is dominated by the words "Our mission is to enhance athletic performance and build strength of character in individuals and teams while preparing them for success in life."
Baca takes this to heart.
"My biggest thing in my philosophy for being alive is having a why," Baca said. "My why is to use the principles that have been taught to me over the course of my life along with the God given talents I have to make an impact on young people. I strive to help make men and women of character so that when they go on and leave Coppell they can be successful in whatever they choose to do."
When there is something in life that is bigger than who you are, it puts everything into perspective. Often times the single difference between one who excels and one who fails is the "why", as it changes "I think" to "I know".
"One hundred percent of people can tell you what they do," Baca said. "A little bit less can tell you how, but there are very few who can tell you why."
After formulating whatever ungodly workout plan he has in store for the day, Baca goes over the regiment several times to get it perfectly aligned, no doubt to the tune earsplitting rap music because no person can be as hype as him for a 6:45 a.m. workout, and then the before-school session of PC is ready to start.
"It's a fun environment," Performance Course coach Frankie Morgan said. "He raises the energy in everyone, and no matter what happens he has a smile with a mood that is contagious."
Baca and his workouts are imbued with passion that is unmatched, almost to an extent where it leaves the athletes he trains questioning its reality.
"It is a choice," Baca said. "A long time ago I realized that kids respond to me when I am engaging and, for lack of a better phrase, loud. Thank God, because that is naturally who I am. The impact level of when I give energy is huge, the kids have a better time, and they work harder. Years ago I decided this is the coach I am going to be."
Hannah Tucker
On the seldom days he might not be feeling it as much, he can be seen in his car coaching himself up the same way he coaches athletes, furthering the question of his sanity.
"He's had me ready to run through a brick wall," Coppell senior pitcher Clayton Jones said. "I'm always fired up to workout and get better."
Years of consciously choosing to be this charismatic person has formed a lifestyle that is on display for all who come to know him.
"Leaders lead from the front," Baca said. "They set the tone and everything else falls in line, the environment that the coaches and I set breeds intensity, and that intensity breeds success, it is just a cyclical pattern that we create."
After the after-school workout is over, he heads home around 6 p.m. to put himself through his own workout that one can only guess looks something like a strongman competition mixed with Navy S.E.A.L. training. Then, he spends time with his fiance and goes to bed, only to wake up the next morning to go change some more lives.
"Working with thousands of kids in the last eight years, there have only been a handful of kids who have told me 'hey coach you have impacted me,'" Baca said. "I have always heard that success leaves clues, so the few times that I get that back it makes everything worth it."
At the end of the day there will be kids he cannot reach, those who either cannot or will not respond to his style of work, yet there will never be any question if Stephen Baca loves and has passion for what he is doing.
About the Contributors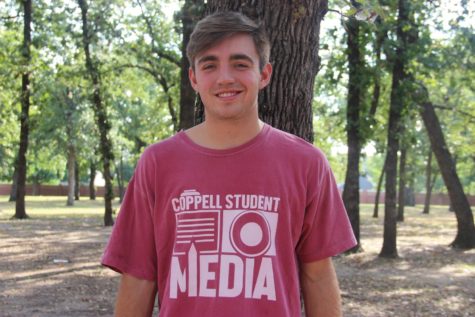 Reid Valentine, Sports Copy Editor
Reid Valentine is a third-year staffer on The Sidekick who is mainly a sports writer with a passion for feature stories. His dream since being a child...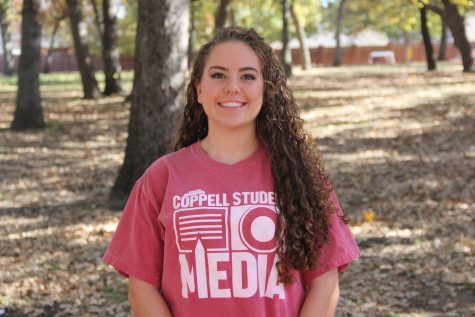 Hannah Tucker, Staff Photographer
Hannah is a sophomore at Coppell High School and is a first year photographer for The Sidekick newspaper. She is a second year member of the Coppell Color...