CHS choir kicks off the school year with Fall Concert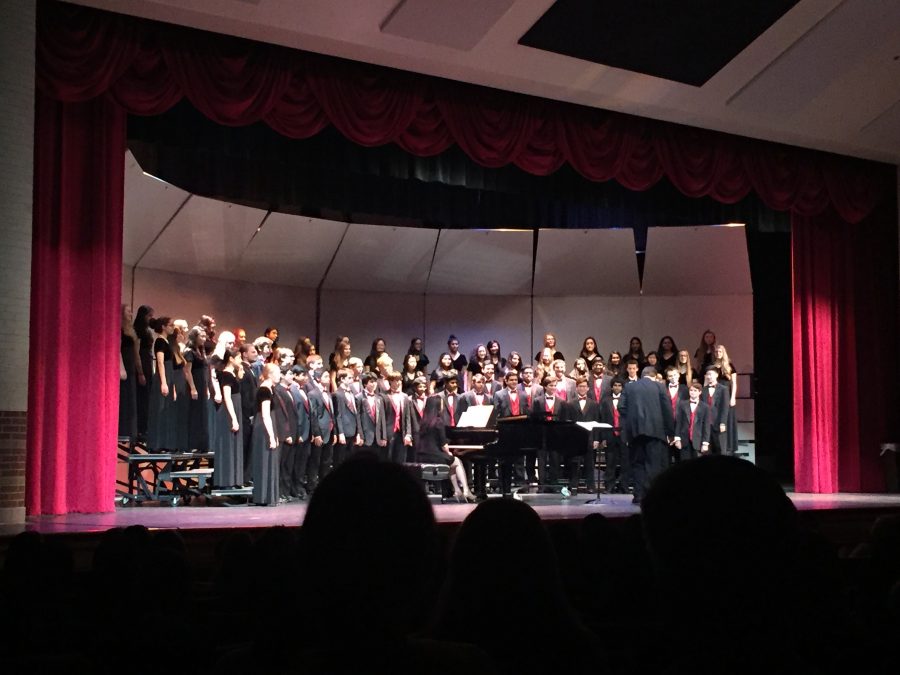 An overwhelming majority of the seats in the auditorium were filled as the audience eagerly waited for the curtains to open. The lights dimmed down, signaling the start of the concert.
Last Tuesday night, the Coppell High School Choir program came together to perform its annual Fall Concert in the auditorium.
The concert began with the Bella Voce choir performing two melodious songs titled, "Criomé mi madre" and "How Merrily We Live".
As the Bella Voce choir exited the stage, the Men's Choir filed in after them, preparing for its next song. The Men's Choir performed the songs "My Wild Irish Rose" and "Down by the Riverside".
The next choir to amaze the audience was Kantorei, who sang "Esto Les Digo" and "Hotaru Koi".
"My favorite piece that we sang was 'Esto Les Digo'. It's a really beautiful piece and I loved practicing it," CHS junior Kantorei singer Carol Varghese said.
After the Kantorei choir finished its pieces, it exited the stage as the girls of the last choir, A Cappella, quickly entered the stage. It performed its first song which was titled "All that Hath Life and Breath".
Once this piece was finished, the boys of the A Cappella Choir came onto the stage and performed "Do You Fear the Wind?". As the audience applauded the singers, CHS choir director Joshua Brown gave a speech that detailed the process of preparing for the concert and thanked the audience for attending.
Next, the entire A Cappella Choir performed the last two pieces of the concert – "Lebenslust" and "Saints Bound for Heaven".
The choir sang the last note of the song and the audience immediately stood up for a standing ovation.
"[The concert] was pretty good. Getting the music together was pretty hard because they were very difficult pieces, especially for A Cappella," CHS junior A Cappella and Respira singer Jessica Hernandez said.
"These pieces are preparing us for our convention in next February. So, we're practicing these really hard pieces ahead of time and they're pretty difficult. I think it went well for the caliber of music but I think we could definitely improve on many things."
In February, the CHS Choir Program will be traveling to San Antonio to perform in the TMEA Convention and preparing for the concert has given the students an opportunity to practice the songs it will be performing at the convention.
"We have a lot to work on for our TMEA performance in a couple of months and the songs we sing today are going to be in the concert," CHS senior A Cappella singer Daniel Kim said.
About the Writer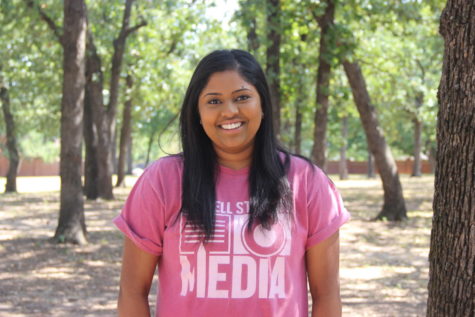 Sruthi Boppuri, Communications Manager
Sruthi Boppuri is a senior and the Communications Manager for The Sidekick. She is interested in art, movies & television, and visiting new places....