McBride spreads Lake Highlands defense thin with electric receiving corps in rout
DALLAS– Any 42-point road win is a statement. On Friday night, the Coppell Cowboys' air attack added an exclamation point to the end.
Taking the 52-10 victory over Lake Highlands (1-5 overall, 1-2 District 9-6A) at Wildcat-Ram Stadium, the Coppell (4-2, 2-1) receiving corps lit up the scoreboard, breezing by the Wildcats' defense throughout.
From the start, junior quarterback Brady McBride and the offense clicked, with the first drive being capped by an eight yard touchdown catch by junior wide receiver Gabe Lemons in which he leapt, caught the ball at full extension and landed just in bounds to secure the six points.
After senior running back Joe Fex, who had another solid game with 78 rush yards, ran in a one yard score, McBride tossed a long pass to junior wide receiver Kolbe Branch, who twisted in midair to catch the touchdown over a defender.
"It has to do with our preparation," Coppell receivers coach Nate Blackwell said. "These guys work hard every day, and it shows tonight that it wasn't just one guy or two guys, it was the whole corps. It was a good team effort, and the receivers had a lot of good production tonight."
Sophomore wide receiver Blake Jackson, who continues to be McBride favorite target, joined the party just before halftime, leaping over the Lake Highlands safety on a 50-yard bomb to set up a field goal that put the Cowboys up three touchdowns before the half.
For McBride and Jackson, the connection between the two has continued to grow as the season has gone on. On Friday, Jackson finished with a game-high 108 receiving yards on eight catches.
"My locker is right next to his, so that helps," Jackson said. "I'm always able to talk to him. We've really just been able to bond [this season].
In the second half, senior wide receiver Matt Dorrity had his second consecutive game with a long touchdown, making a wide open catch at the 15 yard line and using his speed to beat the safety to the corner of the end zone, putting the Cowboys up 31-10 midway through the third quarter.
"It starts up front with the offensive line, and being able to run the football and throw quick screens," Coppell coach Mike DeWitt said. "These receivers did a great job blocking on the perimeter, and then when you're able to take some shots, these guys made some plays. I'm really proud of them."
For the defense, it has had back-to-back games of stifling play in District 9-6A. Even with injuries to senior cornerback Austin Weathers and senior outside linebacker Rodrigo De la Garza, the Cowboys came up with huge fourth down stops and turnovers throughout the game. Again, the defensive line used a rotation, keeping a core group of five or six guys fresh throughout the game.
"It helps those guys stay fresh [for the] third and fourth quarter," DeWitt said. "We're going to try to keep doing that. It's been good for us."
Next week, the Cowboys will look to continue their dominance in the passing game against a W.T. White team that has played fairly well against the pass in District 9-6A play. But with this young receiving corps that has seen progression each game, the ceiling couldn't be higher.
"We had zero varsity catches going into the year, so nobody returning that had a varsity catch in the receiving unit," Blackwell said. "You just see young leaders emerge, and guys step up and make plays. That's just kind of what we preach in practice, and guys buy in. Their work ethic and everything they've done is just paying off."
Leave a Comment
About the Contributors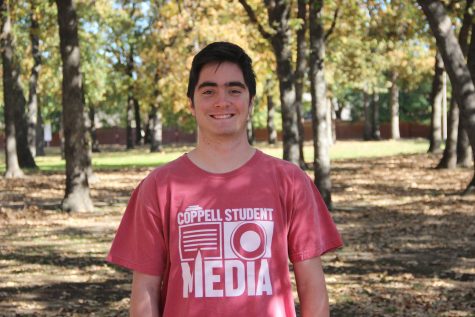 Marcus Krum, Executive Sports Editor
Marcus Krum is a senior at Coppell High School. In his third year on staff, he is the sports executive editor. In his years on staff, he focuses mainly...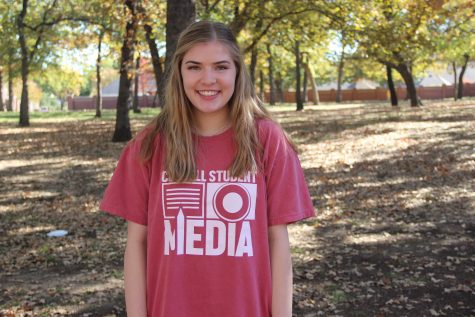 Amanda Hair, Sports Photography Editor
Amanda Hair is a senior at Coppell High School, this being her final year on The Sidekick and her first year as the Sports Photography Editor. She is also...