Echols highlights Cowboys' achievements in regional track meet, advances to state
ARLINGTON – On a quiet, cloudy Saturday morning, senior Colin Echols stepped out of the discus ring at Maverick Stadium in Arlington with a toothy smile.
Echols had just thrown a discus a massive 188 feet nine inches, a throw that would qualify him for the state meet and win the Class 6A Region 1 title.
"To know I'm going to state is a big relief off of my shoulders," Echols said. "Everyone has put pressure on me, seeing if I can get to state, but now I know that I'm going to go and that's a huge relief."
Even though the conditions, lack of wind and colder temperatures, were not ideal for Echols, Coppell track coach Karl Pointer liked what he saw out of the state-qualifier.
"I thought overall he did really well," Pointer said. "Pretty much all of his throws went over 180 [feet] and that's huge, consistency is key."
On the first day of events, Coppell senior Zach Holmes placed third in pole vault, becoming the first alternate for the state tournament.
However, after Holmes' finish and Echols' sixth place finish in shot put, storms rolled into Arlington, causing hours upon hours of delays in the running preliminaries.
"It's tough," Pointer said. "We just kind of have to warm [the athletes] up, keep them moving around, and try to keep them engaged. That's all you can do with weather delays like that."
After finally being able to make it onto the track late in the evening, Coppell juniors Alan Huo and Zach Dicken both placed high enough to move on to the finals on Saturday.
Saturday morning, Coppell sophomore Rachel Okereke finished 12th with a jump of four feet high jump and senior Selase Buatsi jumped 17 feet 8.5 inches and finished sixth in the long jump. Dicken ended up placing 6th in the region with a time of 50.50, Huo finished in 15th with a time of 2:01.06.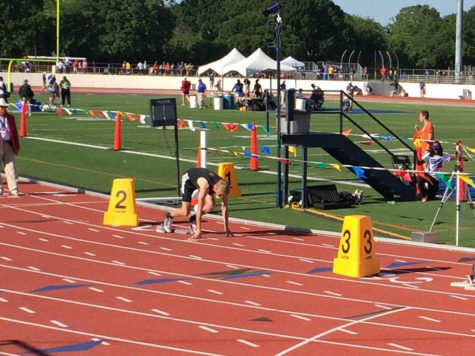 "I was pleased overall," Pointer said. "We had several people place and make the finals, and we have [Echols] and possibly [Zach Holmes] in pole vault both going to state, so that's good. But Region 1 is one of the toughest track regions in the state, so just being here is an honor and any accomplishments we get is just icing on the cake for us."
With the group that made it to the finals in their respective events non-seniors, Pointer has a lot to look forward to to improve for next year.
"This year, we had a really young team," Pointer said. "I have a majority of them coming back, so I think what they need to take in is now is the experience that they have gotten through being district champs and being at the area and regional meets. This whole thing was a learning experience, and hopefully our athletes can take it with them into next year."
Leave a Comment
About the Contributor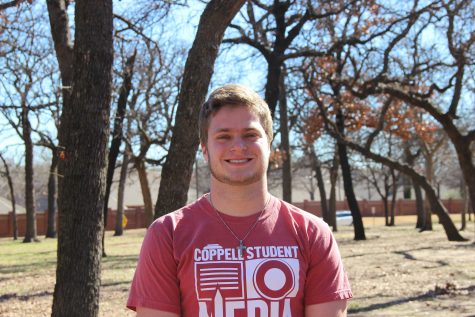 Joseph Krum, Executive Enterprise Editor
Joseph is the Executive Enterprise Editor on the Sidekick Newspaper and he also plays football for the high school. Joseph is a senior in high school...