Band gaining "world class" experience through London trip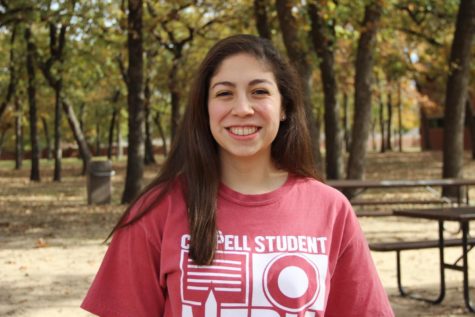 More stories from Lili Lomas
Parading through the streets and performing in one of the most famous venues in the city, the Coppell High School band is encountering London through a musical lens this spring break.
Every few years, the CHS band tries to go on an international trip to give students a more in-depth musical experience. A year and a half ago, London was chosen as the 2016 destination and since, it has been creating much excitement amongst everyone involved.
"I'm really excited to go on the excursions and walking tours," sophomore percussionist John Coffee said. "I want to experience the general vibe of being in Europe because I've never been there before."
However, the highlight of the trip will be marching in The Mayor's St. Patrick's Day Parade on Sunday, which runs through the center of London. This is the highest level of a musical performance many of the students will have ever participated in making it a unique experience.
The parade is part of a festival that takes place in Trafalgar Square, an iconic area which hosts many events throughout the year. More than 150,000 people will gather, clad in green to watch the various floats and performers parade by and celebrate Irish culture.
The different Coppell bands will also be performing in concerts at Central Hall Westminster, one of London's largest concert venues, on Wednesday. These formal concerts will be one of a kind professional performances for the students and are why the band has been practicing their music since the beginning of the semester.  
During this final week of preparation, students are busy packing their bags, buying items they may need on the trip and attending various final rehearsals. They also showcased the songs they will be performing in London to friends and families Tuesday night at the Pre-London Trip Concert in the CHS auditorium.
However, hard work this semester has gone not only into practicing the music and marching but also into planning the logistics of the trip.
As the travel group consists of 210 students, 26 adult chaperones and teachers and 60 parents, it has been difficult to plan and has taken the collective efforts of everyone in band, especially trip coordinators and long time band parents Karen Reed and Melissa Smith.
For the past 18 months, the two have been in charge of planning every detail of the trip, from what students will eat for breakfast to figuring out how to exchange money in a foreign country.
"The process of going over there helps them experience something different than the 'Coppell bubble', so it's a great experience," Reed said.
Reed and Smith have made it a priority to plan fun excursions to top tourist attractions while in London to make sure the students have a memorable time.
"They'll have an absolute great time and visit a lot of great venues," Smith said. She describes this trip as a "world class musical experience" for the band.
While in London, students will be visiting various hot spots such as Big Ben, Buckingham Palace, the Eye of London and take  Harry Potter Studio Tours.
In the St. Patrick's Day Parade, the band will march alongside various Irish dance groups, elaborate floats, sports groups and more as they make their way through London and many of its top attractions.
"The performances, going to different places, it's all going to be something they will remember for their whole lives," assistant band director Brandon Slovak said.
Leave a Comment