Council members discuss land issues, Andy Brown Park construction in City Council meeting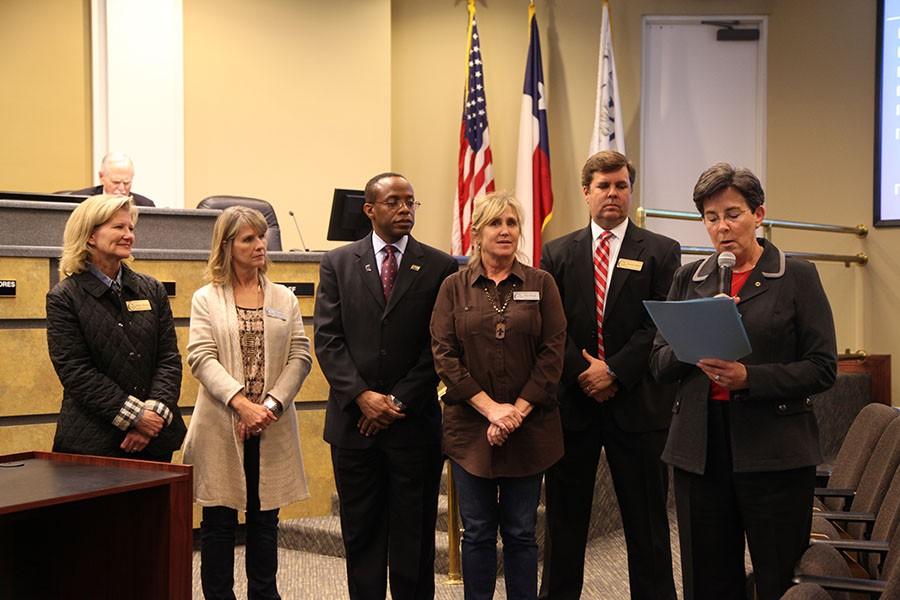 Amy Roh, Student Life Editor
January 28, 2016
The Coppell City Council and Coppell residents gathered at Town Center on Jan. 26 to discuss further action Andy Brown Park, issues with Denton Creek and cumulative voting.
City manager Clay Phillips reported that the street drainage Greenspace project is underway and the Coppell library and lab safety park are moving along schedule. 
The Andy Brown Park project has begun, and Andy Brown West is now closed except for the northernmost trail in Andy Brown West that is open for people who need to access points East and West. There is a map on the city website with the tab called "Andy Brown Trails" which shows which trails are open during construction.
"There's no question that it's an inconvenience and things are different but frankly, there's no way to
do the park project with the scale that is without disrupting many of those trails along west and east," Phillips said.
CFBISD representative James Goode presented about the benefits of the cumulative voting system that will be implemented in CFBISD this May. The cumulative voting system gives voters the same number of ballots as the number of seats open for city candidates to run for.
The system could reduce liabilities and provide more flexibility for voters of the city. As one of the few districts that are implementing this process, Goode shed some light onto cumulative voting.
"We should not anticipate federal voting rights acts violation lawsuits in the future because we believe that cumulative voting addresses the discrepancy that does occur when groups feel disenfranchised," Goode said.
Coppell resident Justin Raley voiced his complaints on the city's discrepancies in providing proper documentation of the structures along Denton Creek within The Villages of Coppell. Raley also claimed that the city's documents did not provide enough information in order for civil engineers to mitigate the eroding of the backyard structures along Denton Creek.
"There [are] documents that show up multiples times there but there are discrepancies between all of them," Raley said. "As we try to go through these documents and  present them to engineering experts, they say there's just not enough information for us to continue until we have some context to what these documents mean."
Council members opposed to take motion, and action died due to lack of motion.
After Raley, resident Lisa Mayer voiced her concerns about the flooding along Denton Creek and requested detailed studies of the land in order to fix  damaged property. She requested that the city council get in touch with the Federal Emergency Management Agency (FEMA) and the Corps of Engineers to participate in the study.
City engineer Ken Griffin said that Coppell had sent multiple requests to FEMA before, but all of them had been denied. Therefore, there was a lack of funds for the damage control. It would be later this year or next year until Coppell would get a determination for a study from the Corps of Engineers.
"I do plan on bringing a proposal to council if we stay the course the second meeting of February, to bring it forward and proceed with a study to look at Denton Creek," Griffin said.
Raley took the stand again requesting proper procedure when taking citizens' requests. Hunt explained that council members addressed every citizen request and cleared the misunderstanding.
In the spirit of School Board Appreciation Month, Mayor Karen Hunt honored school representatives from Lewisville ISD, Carrollton-Farmers Branch ISD and Coppell ISD for their dedication and hard work.
"Their actions and decisions affect the present and future lives of all our children and everyday trustees demonstrate strength and dedication as they focus on excellence for their district programs, their teachers, and most importantly their students," Hunt said.
Mayor Pro Tem Gary Roden then reported that the Texas Transportation Commission has appointed a group to focus on fixing the most congested areas in the state. Because of the large amount of money approved by voters last year, the budget will be used to clear up those problems.  Commissioner Bruce Bugg is touring the state and looking for a focus on who should receive the funds. The budget is expected to be around 1 billion to fix these problems.
Roden also reported that the Coppell Seniors group will have a trip to the Amon Carter museum, and later, a trip to the Choctaw Casino Trip followed by horticulture class.
"I'm seeing a little pattern there: a little culture, and then gambling, a little culture and gambling," Roden said jokingly. "Which is letting seniors to have a little balance in their life, which we can all learn from."
About the Writer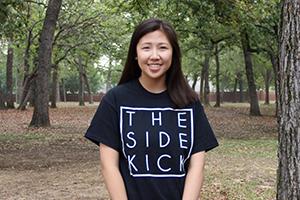 Amy Roh, Student Life Editor
Amy Roh is a senior and the Student Life Editor for The Sidekick. She enjoys watching movies, eating Mediterranean food, and petting dogs. She intends...