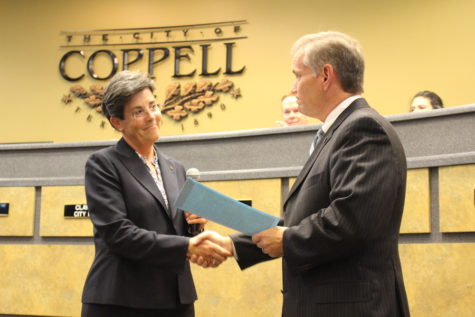 Lili Lomas, Student Life Editor

March 29, 2017
After 26 years of service in the Coppell city government, Coppell City Manager Clay Phillips will be retiring on Friday. Tuesday night's city council meeting marked his final meeting. In recognition of his contributions to Coppell, Mayor Karen Hunt approved a proclamation naming Thursday ...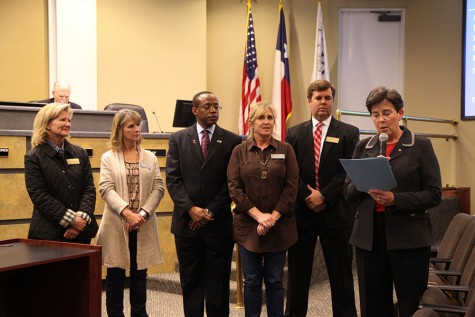 Amy Roh, Student Life Editor

January 28, 2016
The Coppell City Council and Coppell residents gathered at Town Center on Jan. 26 to discuss further action Andy Brown Park, issues with Denton Creek and cumulative voting. City manager Clay Phillips reported that the street drainage Greenspace project is underway and the Coppell librar...