People of color actors/actresses robbed of recognition second year in a row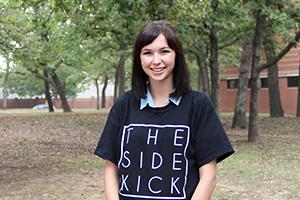 More stories from Mallorie Munoz
There is a problem in Hollywood, and for once, it might have nothing to do with the over-glorified fame or fortune. As proven by the 2016 Oscar nominations, film is a whitewashed industry.
For the second year in a row, the Academy of Motion Pictures Arts and Sciences has provided an all white nomination list of actresses, actors and directors, despite many strong minority contenders. Hollywood has always been a challenging field for anyone besides the white man, and after the release of this year's nominations, it is clear that there is enough room for black performance in movies, but an unwillingness to recognize said talent.
When movies like Straight Outta Compton and Chi Raq and Creed, films featuring lead African-American roles exploring black communities, receive high ratings and praise, but not one of the actresses or actors is nominated, that is bad enough. But when the only recognition Straight Outta Compton receives is for the two white writers, and for none of its black casting, it is clear that the academy has a bias.
"For the two black movies (Creed and Straight Outta Compton) that made over $100 million at the box office, touched a nerve and are artistically fresh, only white people were nominated. How does that work?" producer and academy member Stephanie Allain said in an interview with the LA Times.
The Oscar nominees are chosen by an academy of 6,261. Of this 6,261, 93 percent are white. It is no wonder that white actors and actresses are consistently chosen.
I do not believe that the reason nominees remain primarily white is because of direct racism. I can only hope that this is not the case. It is instead the integrated racism that we have accepted as normal that leads white eyes to see white excellence, and to neglect people of color. It is this underlying racism that prioritizes white females and males, rather than their minority counterparts. Although I did not see every major-motion picture released in 2015, I find it strange that not one person of color was nominated.
Black men and women possess the same talent as their white counterparts, and in many cases exceeding talent, and vice versa. But when the nominees for second year in a row reflect an obvious preference for white talent over films that specifically highlight black excellence, there is no room for question if it is wrong.
Two prominent figures, Jada Pinkett Smith and Spike Lee, have declared a boycott on the Academy Awards. Pinkett posted a video on Facebook earlier this week stating, "begging for acknowledgement, or even asking, diminishes dignity and diminishes power, and we are a dignified people, and we are powerful." Pinkett promotes boycotting the event instead, and even considers creating a whole new awards ceremony that will respect the excellence of people of color.
People of color are not owed a certain number of spots on the nomination list, just as there are not a number of guaranteed spots for white actors/actresses. Instead, the notion that "praise is due where praise is due" should be honored. After viewing movies like Straight Outta Compton, which was set up to be one of this year's academy award winners from outstanding metacritic reviews, and Beasts of No Nation with a lead role from Idris Elba, I can say that surely praise is due.
About the Contributor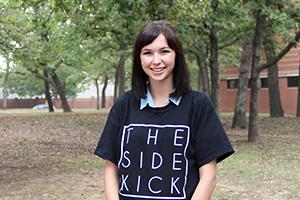 Mallorie Munoz, Managing Editor
Mallorie Munoz is a senior at Coppell High School and managing editor of The Sidekick newspaper. She will attend the University of Missouri in the fall,...