Gay Straight Alliance speaks out about Supreme Court's ruling on gay marriage
By Wren Lee
Staff Writer
@Leelaurenwren
Back in the mid-1900s, interracial marriages were taboo. An Asian woman and Caucasian male getting married was looked down upon but the times have changed.
Coppell High School Gay Straight Alliance sponsor Jessica Short said, "The taboo is now lesbian, gay, bisexual and transgender marriage."
During the summer, the Supreme Court ruled in favor of gay marriage. Churches and courthouses could finally allow gay marriage. Celebrations erupted across all of the 50 states.
People were overjoyed, including GSA senior secretary Jessica Melville.
"I'm really excited. The ruling will create more awareness [about lesbian, gay, bisexual and transgender people]," Melville said. "But with awareness comes tension."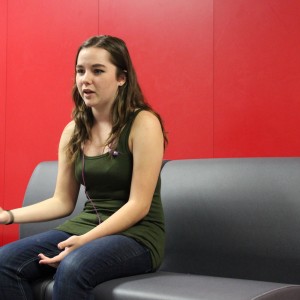 On Sept. 3, Rowan County, Ky. clerk Kim Davis was arrested for refusing to issue marriage licenses to gay couples. She supported her decision by saying her religion prevented her from issuing marriage licenses.
"There is separation of church and state. You can't force your religion onto someone," Short said. "I don't blame [Davis] for her beliefs, though."
While some people got angry because of the ruling, others were astonished.
"I didn't expect [the ruling] to come that quickly," GSA president Renee Legros said.  
Throughout her time in GSA, the club discussed the idea of gay marriage almost every meeting.
As Legros got older, she started to lose hope.
"[I thought] I would be in my late 20s or 30s when I could finally see gay couples get married," Legros said.  
Short has been the sponsor for the Gay Straight Alliance for two years and she saw the the kids before and after the ruling.
"The [members of the club] feel lighter," Short said. "A burden was lifted from their shoulders. More people came out of the closet. More people joined the club."
Sept. 20 painted Dallas awash with the colors of the rainbow. Short has been to the pride parade before.
"People are getting more accepting," Short said. "Even churches participate in the parade, flying banners that proclaim that 'you are fabulous'."
The ruling was a first step towards change and equality.
"I don't expect equality to come quickly but hope for it to come in the future," Short said.