Students encounter stricter out-of-class policies during first month of school
Hall passes; library sign-ins and sign-outs; stricter 4 p.m. campus vacate policy; more heavily enforced lunchroom rules.
These are some of the tougher policies students encountered during the first month of this school year. Although only a month has passed since the first day of school, the effect is already noticeable.
There are less students sitting around or roaming aimlessly in the halls and assistant principals are strategically stationed throughout campus. The library, previously a place for large groups of students to chat or eat, is more serious and study-oriented than before. Most of the students there are typing on their laptops or silently reading for classes, not laughing loudly or playing games on their phones. The general impression is that these areas are much quieter.
According to the Coppell High School Student Handbook, all of the previously mentioned rules have existed before this year, but they have never been stringently enforced until 2015-2016.
Assistant principal Melissa Arnold said the stricter enforcement is to improve security.
"The school is just trying to ensure there's a safe environment for all students," Arnold said. "It can only do that if everyone is at the place they're supposed to be."
Students can be seriously hurt if an emergency happens and no one can find them, and the school can be held liable for this.
For students, reactions have been mixed.
"It's a good idea," senior Surbhi Kumar said. "People last year just left class and got counted present even if they stayed in the library. [The stricter rules] also address safety concerns of strangers entering the school because they can just blend in amongst the students."
Other students have expressed frustration at the inefficiency of getting around the school and using school services.
"I have to find my [student ID] so I can be in the library just for a couple of minutes," senior Christina Munnings said.
There is also the problem of implementing the policies. Students try to evade the assistant principals by using the less monitored halls, so they can miss class and not get in any trouble.
"It's a little hard enforcing the sign-ins," junior student library aide Mia Hermans said.
There is supposed to be a library aide at the sign-in station at all times. If the library aide leaves, to go to the restroom for example, another library aide temporarily stands in. Even so, people attempt to stealthily enter the library and avoid being seen.
"If someone goes into the library and does not sign in, I remember their face and once they try to go out I stop them and get their name and ID," said senior student library aide Tiffany Ikhile.

Hang on for a minute...we're trying to find some more stories you might like.
About the Contributors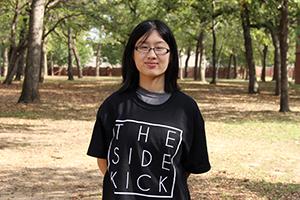 Jasmine Sun, Staff Writer
Jasmine is a senior and a first-year staff member. She is also a member of the varsity policy debate team and volunteers for the Coppell public library...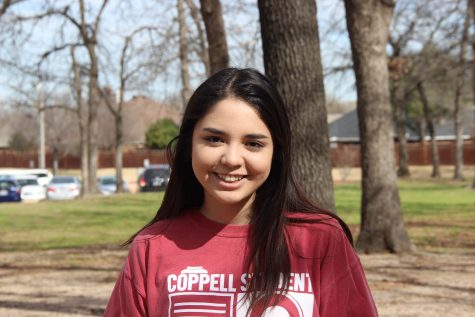 Kelly Monaghan, General Photography Editor
Kelly is a senior at Coppell High School and the General Photography Editor of the Sidekick. She is an expected diploma candidate in the International...