Flood the Walls debuts with "The Blueprint"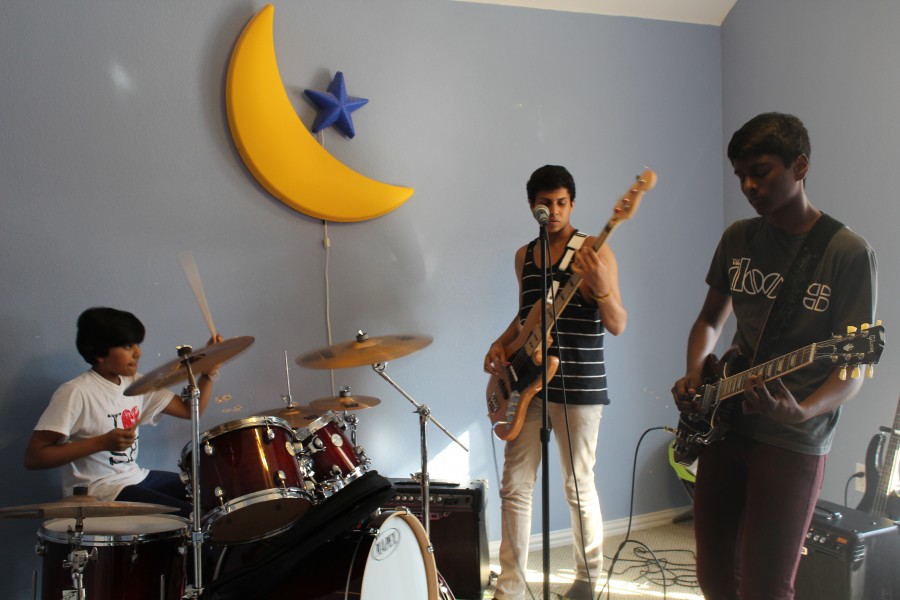 By Pranathi Chitta
Staff Writer
@prannydacheetah
Although set to release a year ago, the debut single for Flood The Walls, alternative indie band, "The Blueprint" was released yesterday.
"Due to time constraints with different aspects of our lives and searching for an album cover, it was delayed a year," junior and lead vocalist and guitarist Adreesh Roy said.
The album is a genre of indie rock, which will consist of music influences from artists such as Led Zeppelin, The Strokes and Arctic Monkeys.
"I hope that people can sit back, relax and listen to this song whenever they are emotional," guitarist and songwriter Prashan Jeyarajah said. "Hopefully it will get recognized by Coppell students."
The album The Blueprint will be released later this year while the band's first single was released yesterday, which consists of music composed by Jeyarajah while the lyrics were composed by Roy.
"Flood the Walls has such a unique, refreshing sound," senior fan Ana-Sofia Gonzales said. "All three of them are incredibly talented individuals and the way they get together and have fun making art happen is amazing."
After the album is released, Jeyarajah hopes to continue writing song, becoming better at compositions and furthering his musical career when he goes to college.
"I hope to perform more and get our music noticed," Roy said. "I would like to play with more local bands and catch on to new things that can be implemented in Flood The Walls' new material."