Zoë's Kitchen brings unique twist to typical Coppell fare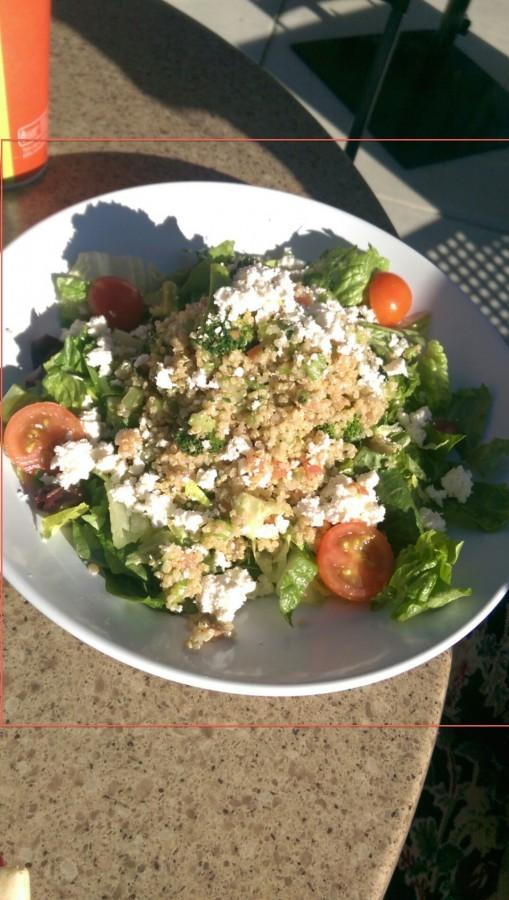 By Chloe Moino
Staff Writer
@_chloechristine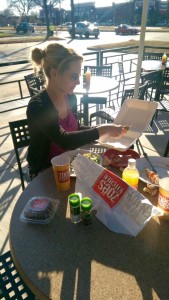 Having opened to the Coppell public on Jan. 15, Zoë's Kitchen is a popular chain restaurant that offers Mediterranean-American cuisine.
Greek food is not the first thing I expected to be offered when I walked up to this modern and colorful restaurant. My mother and I went for lunch around 2 p.m., and could not have been more pleased.
The ambiance is fun and you might recognize some familiar and friendly faces working there. Everything is tidy and well organized.
I ordered the chicken kabobs along with a greek salad and rice pilaf, while my mom ordered the quinoa salad. We split pita with hummus as an appetizer. Everything is perfectly seasoned, fresh and extremely satisfying.
Mediterranean food is naturally very healthy, so there won't be any problems at Zoë's Kitchen finding healthy, vegetarian, vegan and gluten free options to eat.
Cost will most likely not be an issue either. All items are nicely priced for the quality and freshness you receive. The hummus and pita platter we shared is $5, the quinoa salad is $7, and the chicken kabobs with the rice pilaf and side greek salad $9. Lunch for two for around $20 is a sweet deal!
However, do not expect white tablecloth, fancy, real deal Mediterranean. This is basically the Panda Express of Mediterranean food.
Zoë's Kitchen is a great way to introduce a different culture to Coppell, which is a welcome change from our generic fast food restaurants. I overheard people complain about not knowing many items on the menu, and it is important to experience and be intelligent about different cultures. This is a nice change from typical Coppell fare. zoeskitchen.com