Family candy recipes cure holiday sweet tooth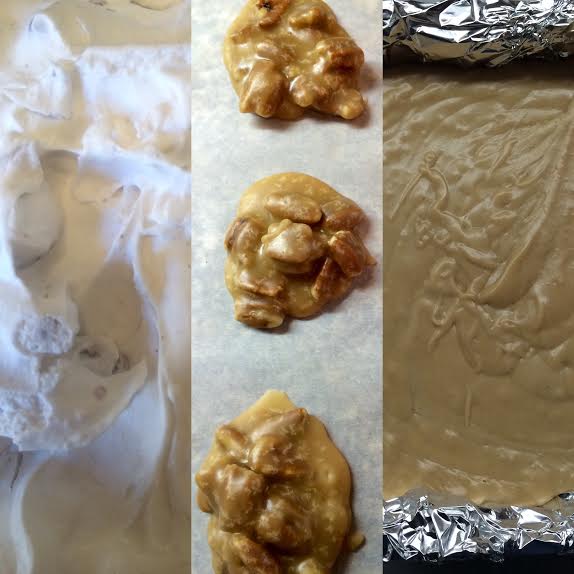 By Sloane Samberson
staff writer
@sloane_avery
Growing up, my dad's parents always had abundant pecan trees with large, flavorful pecans. Bags upon bags of pecans would fill up during the Fall, ready to be used in pies, candies and cookies during the holiday season.
When my mom's parents discovered their son-in-law's family had pecan trees galore, a collaboration began of them supplying pecans and in turn candy being made.
Every holiday season pralines, peanut butter fudge and the Samberson family favorite, divinity, create an aroma of sweetness in my grandma's and my own house, immediate smiles and happy bellies amongst the Samberson/Shelton family.
These recipes have been in my family for the 26 years my parents have been married. My grandma has adapted these recipes over the years, perfecting them for an almost guaranteed success each batch.
Working with candy can be incredibly hard so typically the work is done in pairs. While I stir the candy mixture on the stove, my mom will watch the candy thermometer while preparing other ingredients to be put in later.
Below I have provided you the three candy recipes that will cure any sweet tooth this holiday season.
*All recipes have nut and dairy products in them.*
Divinity (Adapted from Paula Deen's "Mama's Divinity")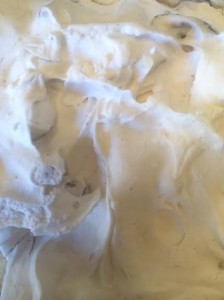 4 cups sugar
1 cup white Karo Syrup
3/4 cup cold water
3 egg whites
1 teaspoon pure vanilla
2 cups chopped pecans
Instructions:
Line 9 x 9-inch pan with foil.
In a saucepan over medium heat, stir together the sugar, Karo Syrup, and water. Stir only until sugar has dissolved. Do not stir after this point.
Cook syrup mixture until it reaches 250 degrees on a candy thermometer, bringing it to a hard boil.
While the syrup is cooking, beat the egg whites until stiff peaks form.
Once the sugar mixture reaches 250 degrees, carefully pour a slow steady stream of syrup into the stiffly beaten egg whites, beating constantly at high speed.
Add the vanilla and continue to beat until mixture holds its shape, approximately five minutes.
Stir in pecans.
Pour divinity in prepared pan.
Let cool and enjoy by spoonful!
Pralines
5 tablespoons whipping cream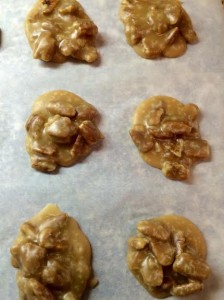 1 cup granulated sugar
1 cup brown sugar
6 tablespoons butter
¼ cup white Karo Syrup
1 teaspoon vanilla
2 cups pecans halves
Instructions:
Layout large sheet of wax paper.
Mix whipping cream, granulated sugar, brown sugar, butter and Karo Syrup continuously in a saucepan on medium heat.
Bring to a rolling boil for one minute.
Remove saucepan from heat; add vanilla and pecans.
Stir praline mixture with spoon until thickened.
Distribute on wax paper.
Peanut Butter Fudge (adapted from Kraft® Fantasy Fudge)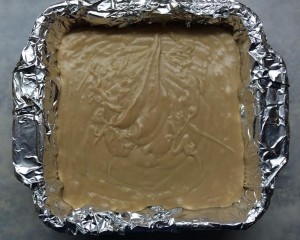 3 cups sugar
6 tablespoons butter
1 (5 oz.) can evaporated milk
1 cup creamy peanut butter (preferably Jif)
1 (7 oz.) jar marshmallow creme
1 teaspoon vanilla extract
Instructions:
Line 9 x 9-inch pan with aluminum foil.
Combine sugar, butter and milk in large saucepan, stirring constantly on medium heat, until mixture comes to a boil.
Reduce heat and simmer five minutes, stirring constantly. Remove from heat.
Add peanut butter. Stir until well blended.
Add marshmallow creme and vanilla. Beat until well blended.
Spread in prepared pan.
Cool then cut into candy-sized pieces.