Thomas selects Stanford as star recruit headlines Signing Day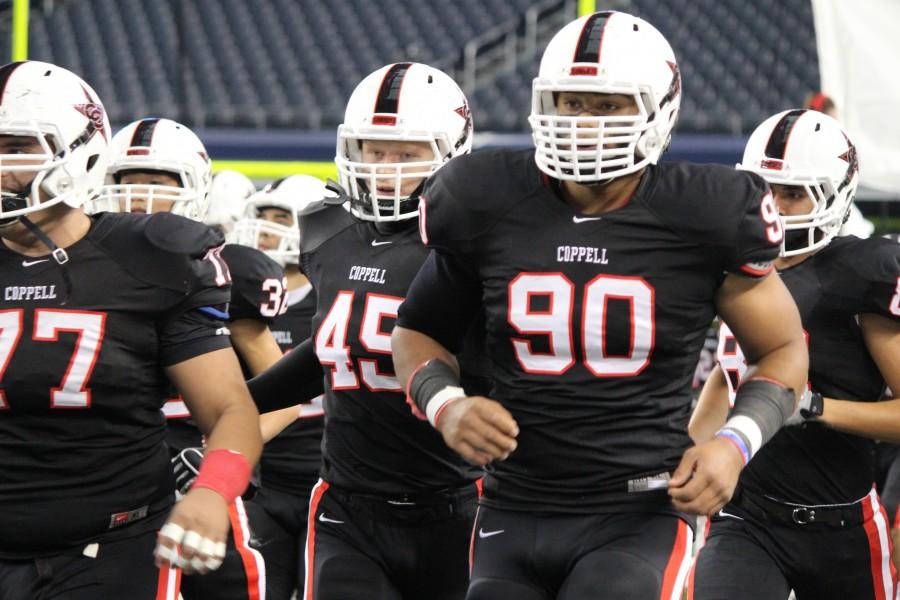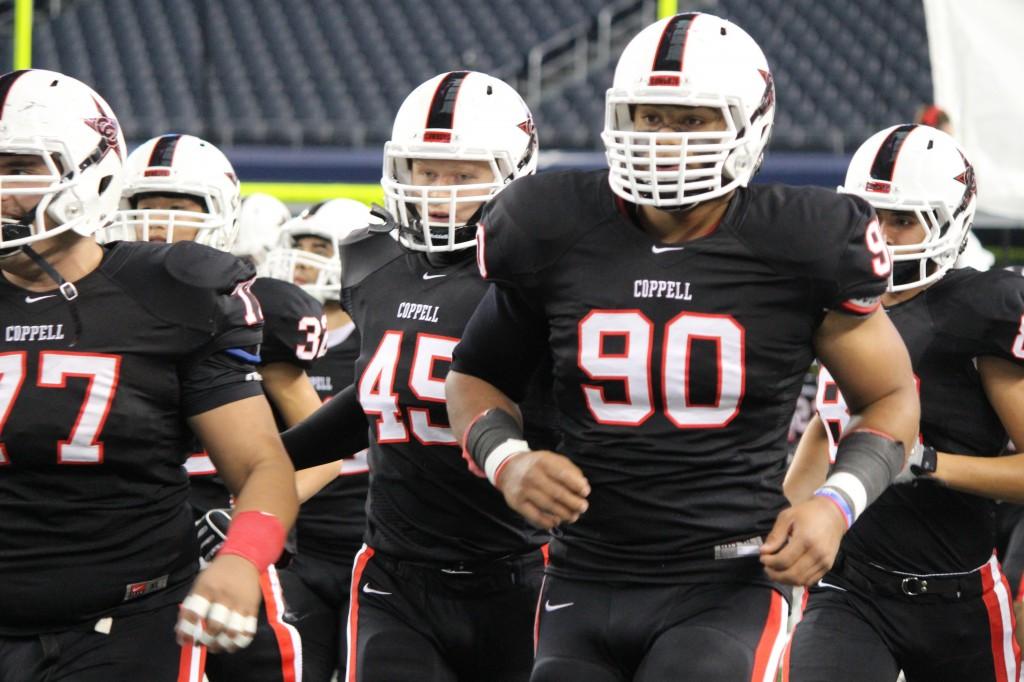 From Staff Reports
On live television broadcast on ESPNU, five-star Coppell High School senior defensive end Solomon Thomas signed a letter of intent with Stanford University on the auditorium stage Wednesday morning on National Signing Day.
Thomas chose the Cardinal over Arkansas and UCLA, with numerous other prominent programs offering him scholarships throughout the recruiting process.
After the ceremony in the auditorium, Thomas joined nine other CHS athletes in the main gym for a signing celebration.
More details will come on Coppell Student Media.
2014 National Signing Day at Coppell High School
Chris Adkins (football) – Southern Illinois University
Bryan Berens (football) – Grand View University
Adam Centers (football) – Wake Forest University
Kevin Gray (football) – SE Oklahoma State University
John Herubin (football) – Yale University
Blake Mahon (football) – Baylor University
Troy Parker (football) – SE Oklahoma State University
Solomon Thomas (football) – Stanford University
Carson Vickroy (track and field/cross country) – University of Kansas
Bill Weber (football) – University of Toledo