Thomas wins big at U.S. Army All-American Bowl Awards Show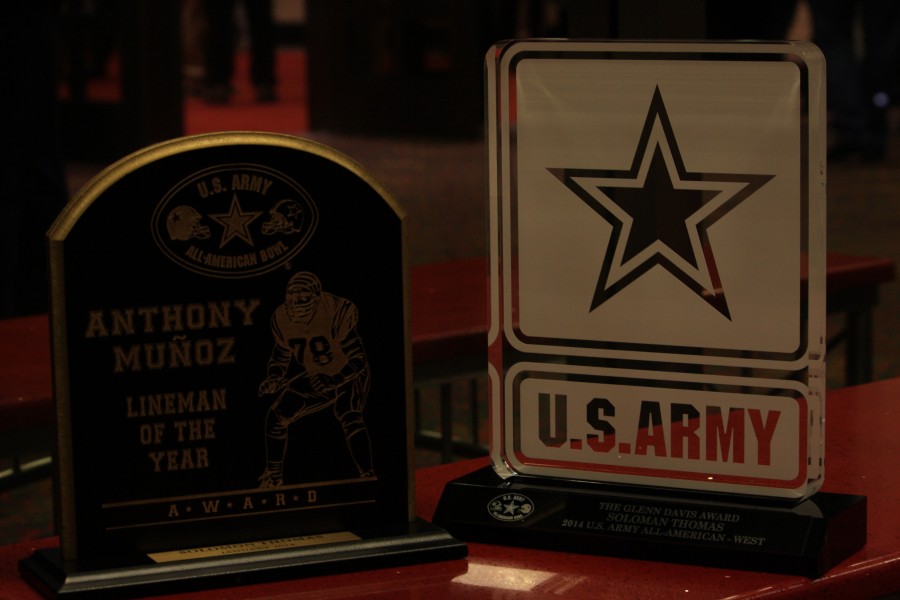 By John Loop
Sports Editor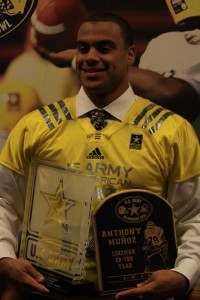 SAN ANTONIO – Coppell Cowboys senior defensive end Solomon Thomas was awarded the Anthony Muñoz Lineman Award and the Glenn Davis Award at the 2014 U.S. Army All-American Bowl Awards Show.
Thomas is one of over 180 athletes who will be playing in the U.S. Army All-American Bowl tomorrow afternoon. The game kicks off at noon on NBC.
"I was a little bit surprised, but I was very blessed and honored to get these awards," Thomas said. "There are so many players here that have better talent than me, so many players that are going to be in the NFL, and going to be Hall of Famers. It is just a blessing to be out here and to get these awards."
The Glenn Davis Award is given to an athlete from the West team that exhibits his prowess in the classroom as well as on the field. Prior recipients of this honor include New England Patriots quarterback Ryan Mallett and University of Alabama senior linebacker C.J. Mosley.
The Anthony Muñoz Lineman award is given to the nation's best high school lineman. Thomas becomes only the second defensive lineman to win this award out of its five total honorees.