Soccer takes down another physical opponent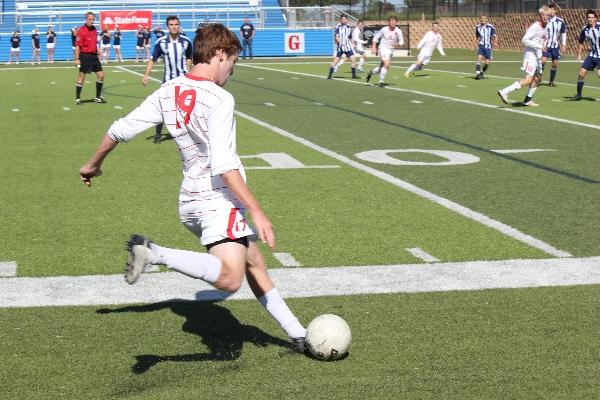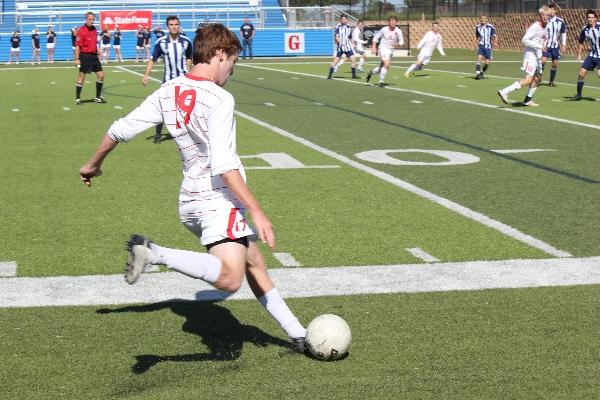 By John Loop
Sports Writer
GEORGETOWN – It was like facing Flower Mound Marcus for a second straight week.
The physical play used by the Kingwood Mustangs, who were defeated by the Coppell Cowboys on Friday night, 2-0, in the Class 5A semifinals at Birkelbach Stadium, clearly worked to Kingwood's disadvantage. Coppell (22-2) plays Brownsville Hanna at 6 p.m. Saturday for the Class 5A title.
"We knew they were going to be big," Coppell junior forward Chris Madden said. "They were similar to Marcus, so a game plan like we had against Marcus [was going to help]. We just wanted to attack their defense and be quick."
With the average Kingwood defender standing at a towering 6-6, the quick, fast paced offensive style helped the Cowboys stay a step ahead of the Mustangs for the game's majority.
Despite all the success the tough play brought the Cowboys on the field, there were also some drawbacks.
The Mustangs seemed to get frustrated because they could get nothing going into the Coppell side of the field.
Within the first minute of the game, Madden was shoved to the ground forcefully, setting the tone for what would turn out to be highly physical game.
Cramping seemed to inch its way into the game, claiming junior midfielder Jack Burns and sophomore forward Austin Michaelis over the course of the game. Michaelis came out of the game at the five-minute mark of the second half.
"Most of them were just little knicks and knocks," Coppell head coach Chad Rakestraw said. "[Austin] always seems to cramp up, but he is a kid who always gives 100 percent, so he is going to have to take care of himself."