Baseball Notebook: Baseball supports Delaney, help in time of struggle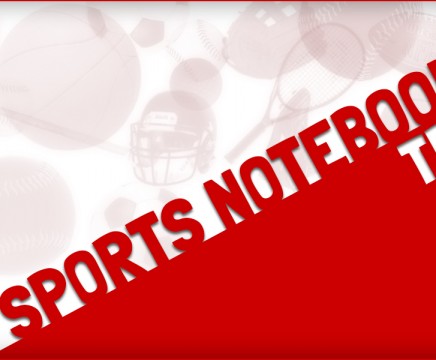 By Alex Nicoll
Sports Writer
When going through times of struggle, it's always nice to have someone to turn to for comfort and support, like family member or friend, but a whole program backing you is just incredible.
For senior pitcher/catcher Matt Delaney, a startling event turned out to bring the Coppell baseball community together. During the Midlothian game this season, his father collapsed in the stands with a later-determined heart attack.
"We were out at our baseball game and he had some chest tightness and then fainted," Matt said.
The odd thing was, he was still able to tell Matt to focus on the game and keep playing, an odd request to give your son when you've just suffered a traumatic event. Matt went back and finished the game while his father was rushed to the HEB hospital where he was treated.
"He is a big baseball fan, so he wanted me to keep playing even through all of this," Matt said.
After the game, Matt and the whole team visited him in the hospital to check on his progress. Luckily for them, as baseball coach Kendall Clark put it, Delaney's father was in the care of a "high-end" heart surgeon.
Matt's father had to have a quadruple-bypass surgery. After the surgery, the hospital had him up walking around and getting back into his normal routine.
As time progressed and his condition improved, the whole Twitter world was kept up-to-date with the latest developments from the official Coppell baseball Twitter handle @CHS_CowboysBB.
Each tweet was usually about his progress and usually about how well it was coming along, like "@CHS_CowboysBB: Bob had another good day. They moved him to a step down room and removed most of the tubes. #coppellstrong #powerinprayer".
Team moms checked on the Delaney family to see if they needed anything, from meals to other supplies, but some of the biggest encouragement came from his teammates. Matt said that they have always been there to be with him if he ever needed to talk to somebody.
That doesn't mean they cut him any slack when he steps onto the diamond. It is business as usual for the rolling 6-2-2 Cowboys.
"[Matt] is level-headed on the field," Clark said. "They got his dad to the hospital and stabilized his dad was able to talk to him. They started talking about playing baseball, so it has not affected him."
Matt has been almost unaffected it seems on the field. His teammates go about their normal routine and so does he. Clark has not had to change anything the program does.
"You want to stay in the same mode that you were in," Clark said.
Matt's father is still recovering to get his strength back, Matt said, but is now home in the care of his family.
"You show your support and care for that person when we show up at the emergency room, but from that point on the surgeon is in charge," Clark said.
Corpus Tournament Results
Last weekend, the Cowboys traveled down to Corpus Christi to compete in the Corpus tournament. Coppell went 2-1-1 with wins over McAllen and Del Rio.
The one loss for the Cowboys came from an extra-inning pitching duel with Coppell's own senior Jake Elliot went seven innings deep giving up one hit and striking out 11. In the ninth inning Moody scored a run to close out the game.
After the pool play was over, the Cowboys found themselves in another pitching battle, but coming up with a 1-1 tie with Corpus King.
 JV Black and Red Update
The JV Black team is on a roll, with a recent 16-2 blowout of Frisco to keep their undefeated streak alive by going 8-0-1 on the year.
Black has been on a hot streak lately winning the past three games against Southlake Carroll, Highland Park and Frisco by a minimum of 10 runs a game.
The JV Red team is not falling short of its Black counter-parts. The team only has one loss to the hands of Colleyville Heritage.