Lacrosse Notebook: Lambert new face of face-offs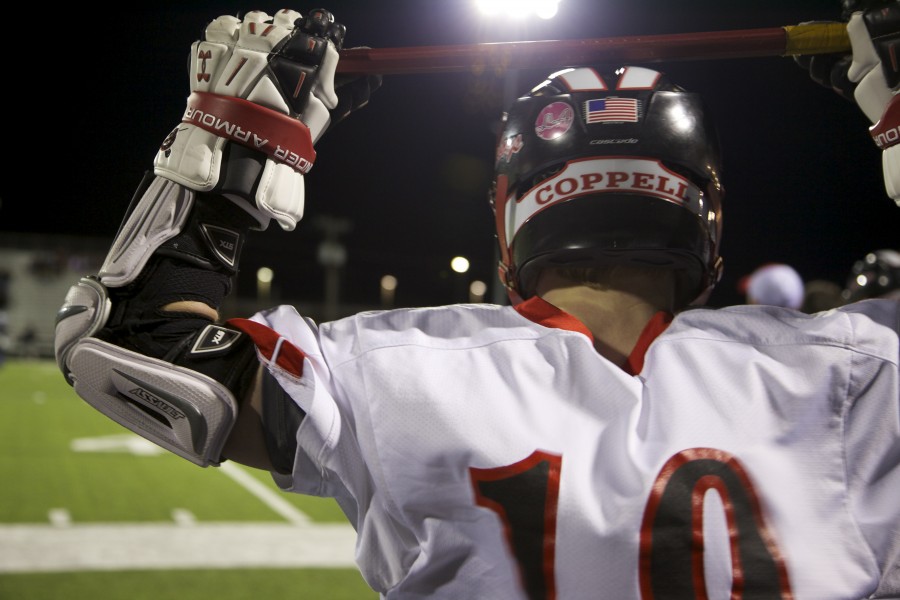 By John Loop
Sports Writer
As the Coppell Cowboys and the Plano West Wolves lineup to begin the game, junior face-off specialist D.P. Lambert trots out to midfield to win his team the face-off and possession of the ball.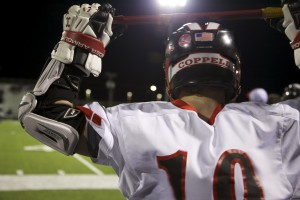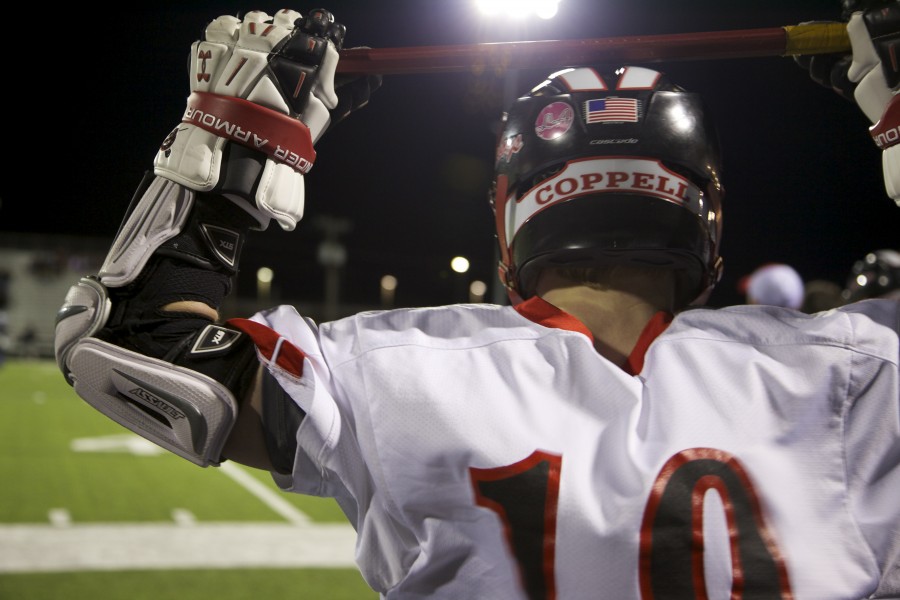 "In general, [faceoffs] are huge because they set the tone to start the game," Lambert said. "Whoever gets the first faceoff wins first possession. It is also a huge momentum changer. I want to be faster and stronger than, and beat whoever is across from me in whatever way possible. When the whistle blows, I put that into action and get possession."
This is Lambert's first season stepping into the face-off man's position, a spot held by 2012 CHS graduate Matt Ainsworth.
I've learned and got better from the older guys who were ahead of me in the past years such as Matt Ainsworth and [2011 CHS graduate] Alec Lucas," Lambert said. "This year, it was my turn to be that guy."
Because both Ainsworth and Lucas were both faceoff men, Lambert learned the majority of skills that it takes to be a faceoff X (the technical term for the face-off man) from both of them.
"I was a freshman when Alec was a senior and he taught me most of what I know," Lambert said.
Ainsworth, a defenseman, was strictly in the lineup for face-offs last year, and there are a few striking similarites between him and Lambert.
"Matt and I are both similar and different," Lambert said. " Him being a senior last year, and me a sophomore, he was stronger than I was, but I was quicker because of my size. We complemented each well when we practiced together."
Regardless of which team wins possession of the ball, Lambert gets off of the field to allow the Cowboys offensive personnel to come on. This means a large dip in playing time, but it also means that he is doing his job to the best of his abilities.
"Yes, I am completely okay with not playing as much because if I get possession within a few seconds, it means I am winning the faceoffs and we can get our offensive personnel on the field quicker," Lambert said. "If I am losing faceoffs, it most likely means I'm playing more on defense. I get out there and do my job for my team."
Ferree has his 'popcorn' ready
Junior goalie Jonathan Ferree is quite the athlete. The keeper made a play in Wednesday's game against Plano West that showcased his true talent.
After making one of his 12 saves in the first half, Ferree looked for someone to receive his pass and clear the ball to the other end of the field. Seeing no one, he decided to take it himself.
Ferree reached the Wolves end of the field and took a shot, which was stopped by Wolves junior goalie Michael Douglas. Ferree then fell to ground because of his momentum, but got up quickly and raced back towards his goal. This, in the lacrosse world, is called a "popcorn".
The Wolves trailed him, with sophomore Larry Blaser taking the ball straight toward the now empty net. Ferree turned around just in time to save Blaser's shot.
Two Cowgirls named Academic All-Americans
Seniors Natalie Oden and Sarah Levin have been named Academic All-Americans by the U.S. Lacrosse Association
Oden, also the senior class president, and Levin both play midfielder for the Cowgirls Lacrosse team.
You can catch these two and the rest of the team in action tonight at the Episcopal School of Dallas' Upper Campus at 7 p.m.