In transition: Goesling takes reins of Coppell offense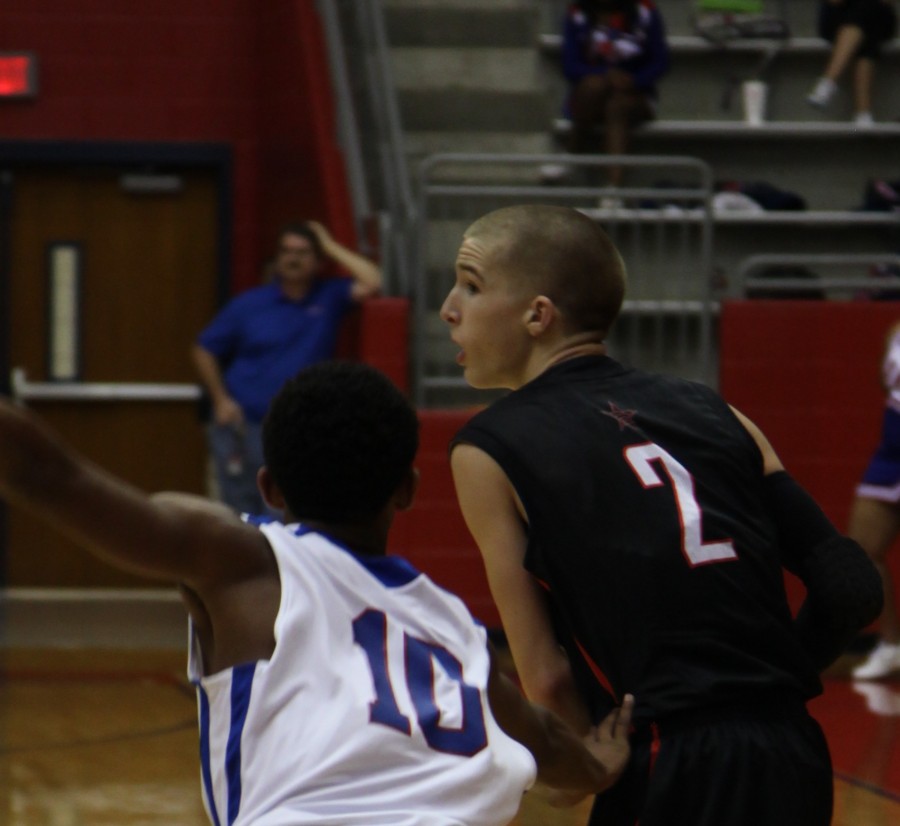 By John Loop
Sports Writer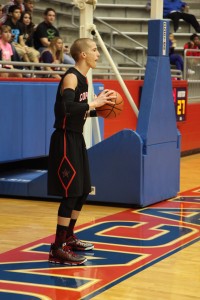 In a basketball season that seems to be full of new beginnings for the Coppell Cowboys, junior point guard Landon Goesling fits right in.
Goesling, his Baylor-bound sister and his parents moved to Coppell from Bakersfield, Calif. last year.
Goesling, a two-year varsity starter for Garces Memorial High School in Bakersfield, still knows that, Texas will be nothing like what he had in the Golden State.
"It was very hard to leave my teammates," Goesling said. "I had a close relationship with all of them. It was a hard decision, but I feel like it was the right one."
Goesling stepped right into the gym as a newcomer this season and earned the Cowboys' starting point guard spot.
Like Goesling, Coppell coach Kit Pehl knows it is not easy to play in a new gym. When former coach Brad Chasteen retired from coaching at Coppell High after last season, Pehl left Keller Central High School to coach the Cowboys.
"Transferring to Coppell at the time that he did, I was new for everybody," Pehl said. "I think the transition has been easier for him, especially because everything has been new to everybody, as supposed to the Cowboy basketball system just being new to Landon."
Initially, Pehl's new system was a little overwhelming for Goesling, but the junior settled down after he began learning the intricacies of the offensive and defensive sets.
"The system back in California was more of a controlled system, you know, a 'you have to do this, have to do that' [system]," Goesling said. "Here, if you see it, do it. There is a lot more freedom here."
With nine games having come and gone, the junior's scoring average sits at 8.4 points per game.
But the stat that counts the most as a point guard is the pass, and Goesling has had his share.
"That has been my role since I was a kid," Goesling said. "All the point guards I watched growing up, I liked what they did. But I always enjoyed the pass, the nice pass. Scoring is always good too, but I think that [passing] has always been my role, and I hope to continue it."
Goesling's teammates embrace the fact that he can make the right pass when it counts.
"When you think you are not open, he can find a way to get you the ball to where it looks like you are open," junior guard Ike Obialo said.
The process that envelops the point guard position involves watching the example of others. In Goesling's case, the player of his affection is Boston Celtics point guard Rajon Rondo.
"He [Rondo] can completely dominate a game without even scoring," Goesling said. "He makes his teammates better, and I try to model my game a little bit like him."
Apparently thinking like a pro has paid off. Pehl has already seen steady improvement in Goesling's decision making, although there is always room for more.
"I think at times, and this a compliment to a degree as well, Landon wants to share the ball so much to the point that the guy that he is going to share it with doesn't know, and it will end up being a turnover," Pehl said. "His turnover-to-assist ratio is a little high on the turnover side at the moment, but I think it is a role that he is growing into."
Pehl also sees an inkling of his old playmaker, 2011 Keller Central graduate Warren Sledge Jr., in Goesling.
"I think both of them, when the ball is in their hands, it doesn't occur to them that something might not work out," Pehl said. "They play without fear, and they just play the game. They are almost surprised when something does not work out."
With Goesling at the helm on the court, and Pehl in the driver's seat on the sideline, the Cowboys, along with their newest member, could be poised to make a deep playoff run.
"I feel like I have grown as a player [through three years of varsity basketball]," Goesling said. "I have become more mature of a player, grown as a teammate, [and] grown as a leader. It has been a great journey."