Game Preview: Cowboys have hands full with Hebron's Wortham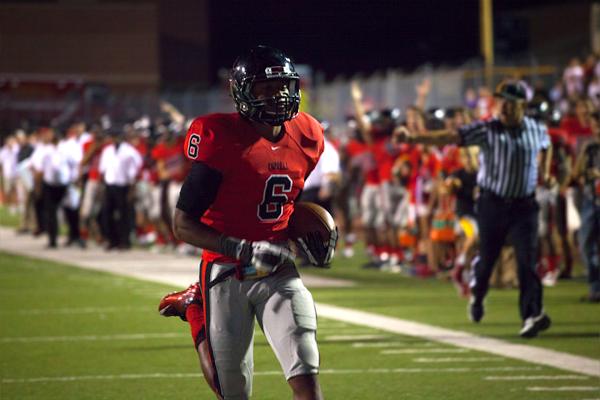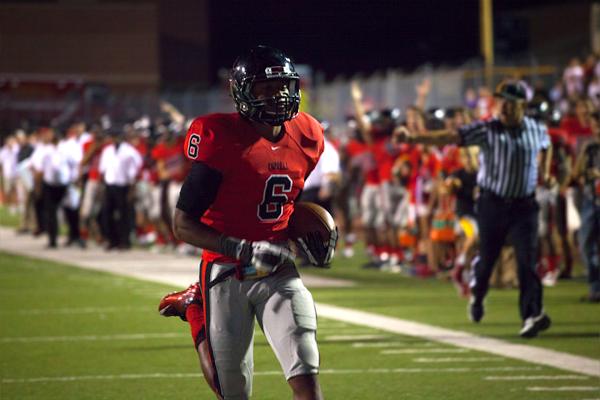 By John Loop
Sports Writer
After taking a week off to prepare for Friday night's game against the Hebron Hawks, the Coppell Cowboys will be back in action with one player on their mind, senior running back Dezmond Wortham.
Wortham has rushed for an average of around 147 yards a game, which makes him the focal point of the Hawk offense. The senior has scored over half of Hebron's offensive touchdowns this year.
The Hawks quarterback play has been dismal, at best. Junior Carson Proffitt has thrown for only 346 yards and one touchdown in three games he has played. Senior Brian Dean has yet to complete a pass (0-2 in win versus Fossil Ridge).
The Cowboys defense has taken control of the line of scrimmage early in games. Expect the defensive line, led by junior defensive end Solomon Thomas and senior William Udeh to stand their ground against the strong rushing game of Hebron.
Surprisingly, junior kicker Joel Carlos is the team's leading scorer, accounting for 29 of the teams' 118 points on the year.
On defense for the Hawks, you cannot go wrong with starting a "Hammer" in senior Paul Hammer at linebacker. Hammer, one of six Hawk varsity captains, is fourth on the team in tackles, with 18.
Hammer leads the front seven of Hebron, while junior Jamal Adams and senior Dallas Schray head up a top tier secondary unit. Adams, who had 60 tackles and four interceptions last year for Hebron, is a highly recruited free safety prospect that has yielded offers from the likes of Texas, Notre Dame, Nebraska, and West Virginia.
Although Coppell's senior quarterback Colby Mahon has not thrown an interception this season, Adams has already collected two picks.
After his huge showing against Allen, senior wide receiver Cameron Smith could have another breakout game. Smith tallied his eighth and ninth scoring tosses of the season, including the game winner in overtime to beat the Allen Eagles.
This game will come down to stopping the run for the Cowboy defense, and stopping the pass for the Hawks defense.