Allen sports editor chimes in on big game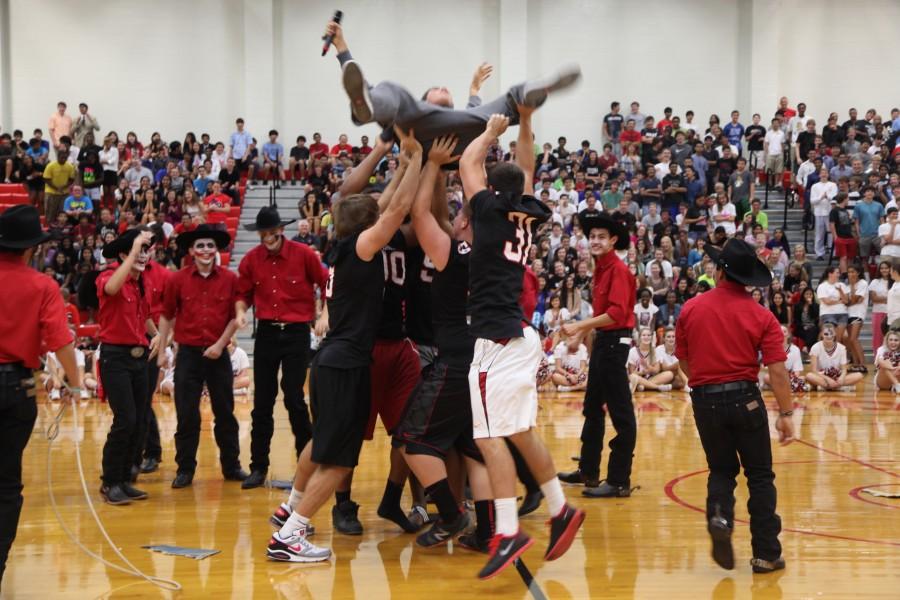 By Alex Nicoll
Sports Writer
On Thursday, I had the opportunity to talk with Akshay Mirchandani about tonight's between the Coppell Cowboys and Allen Eagles. Mirchandani is the sports editor for the Eagle Angle newspaper at Allen High School and agreed to answer some questions I had.
Q. What is the buzz going around Allen about the game?
A. Probably that this is the toughest remaining game on the schedule for us, when we first got the schedule and saw that Southlake was on there, we knew they were the toughest but now that Coppell is 4-0, they pose a tough game before we go into the bye week and then play the two Plano teams and McKinney teams in district.
Q. Is everybody going to be able to come from Allen to the game since our stadium does not have the same capacity as Allen's new one?
A.  Well, we sell a certain amount of tickets for each away game, so there are people who will not be able to come that usually could at home. Our stadium has been great, it has been featured in Sports Illustrated I think, and my latest issue of ESPN Magazine, there was a story about it. The stadium has been impressive and it's blown people away.
Q. Who is the biggest threat on your team?
A. Oliver Pierce at quarterback. He is our starting quarterback and even though his stat line does not show it, he is a playmaker. You do not know what he is going to do. He can run the ball, catch, and in one game even got a sack on defense. He actually is a wrestler and is ranked in the top 10 I think in the world. He is going to Oklahoma University on a full-ride for wrestling. Our running backs, Jeff Harris and Marcus Ward are really good too. I'm pretty sure in the Cedar Hill game they each rushed for over 100 yards (they did, I checked). We do not have a real threat at receiver this year. Also we go to our sophomore quarterback Tyler Murray at some spots. He got his chance in the Southlake game when Pierce came out with some injury and he has taken off ever since then.
Q. Are there any injuries or surprises that we should expect Friday night?
A. Last week against Hebron, one of our captions and starting offensive lineman, Brad North, came out with I think it was an ankle injury. I think he is the best offensive lineman, but I do not know if he is going to play Friday night for sure. North is committed to Northwestern University. It is OK though because the offensive line, I think, is one of the deepest positions we have. As surprises go, I do not think you all should count out our wide receivers. When they are called upon they are efficient; do not write them off yet.
Q. Is the school doing anything special tomorrow to get you all pumped up?
A. Tomorrow we have Tie-Up Coppell or the Cowboys. It is where we wear ties to symbolize us tying up Coppell. We do not have pep rallies though because those are only for home games.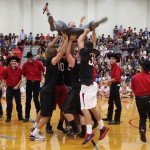 Q. Who is the game-changer on defense for Allen?
A. I think it is our defensive line. Our defensive line had been fantastic at disrupting good quarterbacks and getting to them. In the Southlake game, they caused pressure that made (Southlake quarterback) Kenny Hill, a Texas A&M commit, to only go 12 for 29 on passing. They kept getting to him and that has helped the team so far this year a lot.
Q. What are you all expecting from us on Friday Night?
A. I am expecting a lot of defense. I talked to one of the defensive captains this week and he told me that Coppell hangs their hat on defense and that you all are really good. Our defense is also good, I mean we shut out Southlake, and in the Richardson game I started to count the number of consecutive three-and-outs our defense forced and I counted four. This game should be game of defense for both sides.
Q. There have been rumors that the Allen students are going to come early and take our student section away from us. What have you heard about this?
A. I honestly have not heard anything about that.