Defensive errors prove costly in Cowboys loss to Jaguars, 6-4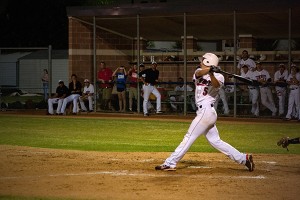 By Ben Cowlishaw
Online Copy Editor
In the first game of a best-of-three playoff, the Cowboys were defeated Thursday in Flower Mound by the Jaguars, 6-4. While hitting came through and pitching did their job, it was defense where the Cowboys fell short.
The Cowboys had three errors, all of which ended up being costly. The Jaguars had a two-out rally in the second, scoring four runs that would have ended before it started had it not been for an error at third on a playable ground ball.
Coppell tied the game 4-4 in the fourth with a 3-run rally. After a quiet start, Coppell's bats did get going, highlighted by outfielder Clayton Dalrymple's triple. He and first baseman Jackson Cramer also hit doubles, helping to drive in the tying runs.
Another error at shortstop allowed Flower Mound to score two runs that went unanswered by Coppell in the top of the 7th.
"[Coppell's] pitching performed well, and we hit well," junior Taylor Becerra said. "It was just a couple badly timed defensive errors that made the difference."
Becerra believes that the Cowboys are ready to take on the Jaguars again and come take the win at home.
"We were able to hit them and we were able to pitch to them. We just have to time it better and take advantage of our opportunities to get ahead," Becerra said.
Game 2 of the series is tonight at the CHS Baseball complex, and if the Cowboys win and tie the series, Game 3 will be Saturday afternoon at Grapevine High School.