New documentary promotes finding kindness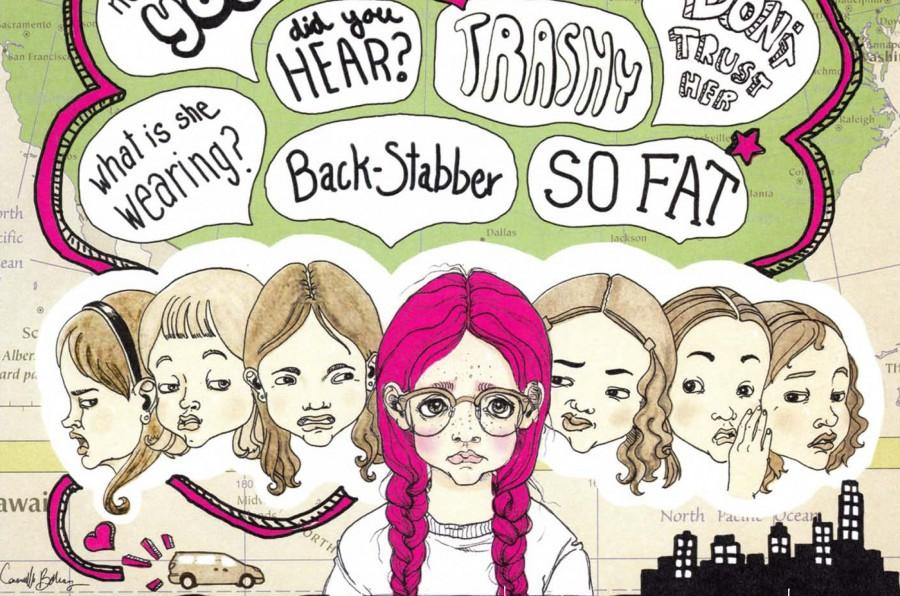 By Christina Burke
Staff Writer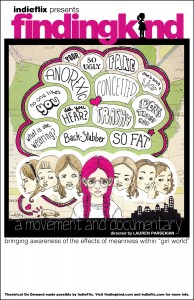 In this world, there is a place not known to everybody but all to familiar to some. This treacherous place is the headstrong, wicked world of girls.
"Girl world is a place where no one is safe, certainly in terms of your mental and emotional health. It is like anything goes," teen leadership teacher Nicky Fryman said. "[Girls] will just tear you down and say some if the most heartless things weather it is verbally or on Facebook, Formspring or Tumblr."
Whether it is from personal experience or the over-exaggerated stereotypes that haunt media today, it is all too well known that the female gender has a solid reputation for being overly catty. But what is it exactly that makes girls so malevolent towards each other?
"A lot of girls think that people outside them define their worth, and that is where it gets vicious. It is because they are so dependent on the outside world to decide what they are worth that they fight for that a little bit stronger," assistant principal Michelle Kellen said.
From the current midst of girl world, senior Rachel Nutt does not deny the existing problems that explain the never-ending wars girls inflict upon each other.
"It is easy for girls to be competitive and vicious because we want our way all the time, and when it doesn't go our way, we get angry and we will do whatever we have to make it the way we want it," Nutt said.
In an attempt to shed light on the trivial problems that constantly circulate between girls, two students at Pepperdine University, Laurie Parksekian and Molly Thompson, set out on a cross-country adventure attempting to explore and explain the problems between girls. Over time, they pulled together a documentary of real stories from real girls who have been hurt by the viciousness of other girls. These respectable ladies chose to call their final product Finding Kind.
When Coppell Middle School West counselor Gretchen Pace discovered Finding Kind, she proposed the idea of hosting a local screening of the documentary in Coppell. The City of Coppell and Coppell Independent School District were able to team up and bring a free screening of Finding Kind to Coppell on March 20.
"Coppell is somewhat like the stereotypical girl world. We all try to compete with each other for better grades or cuter clothes and stuff like that, but we don't go out of our way to tear other people down. We're just focused on ourselves and improving ourselves, not doing what we can to belittle other girls," Nutt said.
It is easily recognizable that there are problems among the female population in Coppell, and Finding Kind could have the potential so shed light on the situation.
"A documentary exposing the way girls treat each other is an amazing idea and I think it has been very needed. I like the fact that it is a documentary unlike the fictional, entertaining and engaging Mean Girls that people get wrapped up in. Finding Kind is going to put real faces and real human hearts [in the spotlight] that are being destroyed by this," Fryman said.
Hearing the heartbreaking stories and seeing the large numbers of devastated lives affected by this cause should be enough to leave girls thinking. It might take only seconds to make a statement out loud or on social media, but the effects can be greater than what it is worth.
"Any movie that is done right can change the way that people think. I am a big believer in the more knowledge you have of a situation, the better you deal with it. Hopefully this would be a continual thing and not just treating each other nice for two weeks," Kellen said.
Having a documentary like this could make a big difference in the way girls in this generation treat each other. Finding Kind could even have the potential to heal girl world within Coppell.
The free screening of Finding Kind will be air at the Coppell Middle School West auditorium from 6:30-8:30 p.m. on March 20. The recommended audience for Finding Kind is sixth through 12th grade girls and their moms. Attendees are also invited to participate in various activities from the Kind Campaign at the screening.
"I want to see people really change and change forever, and even if one or two people do that, then it is worth it. It has legs; I hope it really sticks with people," Fryman said.