Cowboy lacrosse wins home opener, 12-4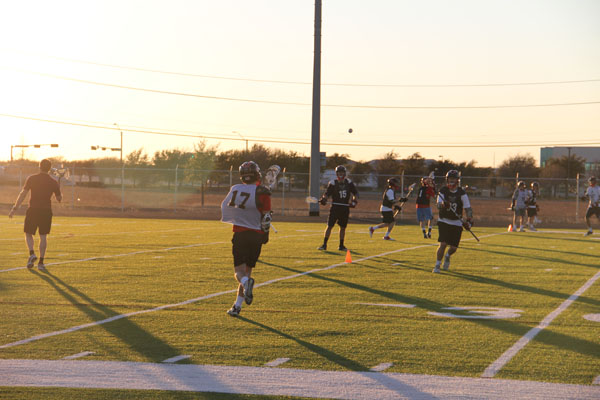 By John Loop
Staff Writer
Last year's state champions certainly looked the part in their home opener against Episcopal School of Houston, winning handily 12-4.
Surprisingly, although they reached the top of the playoff pyramid last year, the Cowboys weren't even mentioned in the high school lacrosse preseason standings. ESH was ranked number eight.
"We just took down a team that was number eight in the preseason rankings," senior midfielder Jesse Rehling said, "We are all pretty hyped to do that because we knew that we deserved to be up there and to prove it to the rest of Texas lacrosse."
Sophomore attackman Dillon Braun led all scorers with four goals, junior attackman Henry Busch added three, and junior midfielder Tommy McClenahan had two goals in the first half. Rehling and junior midfielder Tomas D'Amico both had one goal apiece.
Senior defensemen Zane Zoda and Logan McCullough kept Houston's Max Skibber, a senior who committed to Yale as a sophomore, in check, holding him to two goals out of the team's four.
"Zane and Logan are studs. Those two really make for a solid anchor to our back line of defense," senior captain and midfielder Austin Watters said.
The Cowboys first win looked convincing enough that they could be back in the postseason come playoff time.  Come support your Cowboys at Coppell Middle School West's Leslie Field as they take on Alamo Heights High School next Friday, February 24 at 7:30pm.