Offense gets boost with hiring of Odle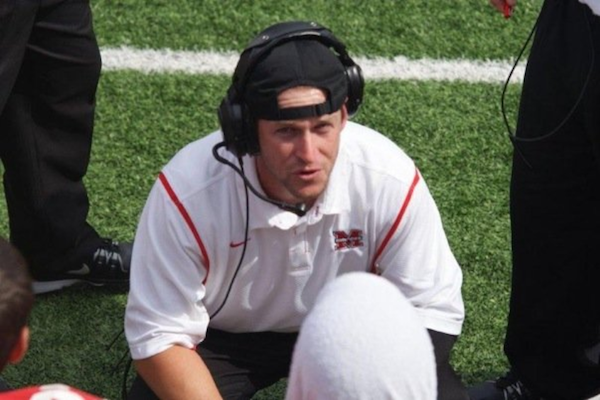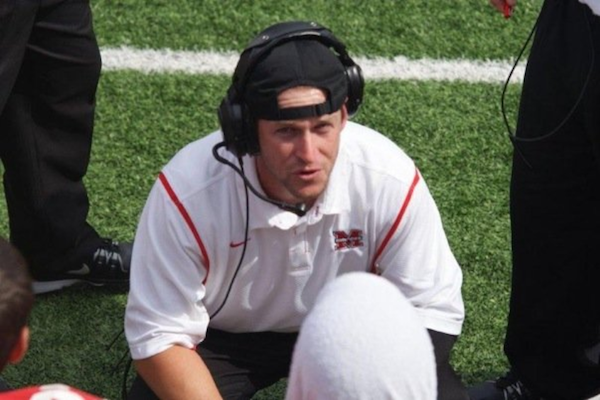 By John Loop
Staff Writer
Barbers Hill assistant and former Lewisville quarterback Michael Odle has been named Coppell offensive coordinator.
After Frisco Liberty's Galen Zimmerman elected to not join the Cowboys coaching staff, Coppell coach Joe McBride turned his attention to Odle.
Odle, who also coached locally at Flower Mound Marcus High, was the starting quarterback at Lewisville when the Fighting Farmers won the Class 5A state championship in 1996.
"The new offense will allow us to be [versatile] in our attack," Odle said, "This will best utilize our offensive strengths from year to year, or even game to game."
According to McBride, Odle is also very good at getting to know his players.
"He's a kid magnet," McBride said. "Kids love being around him. He has that personality where he's just really good with young men. [The offense] is going to look different. A lot of it is going to be the same, but a lot of it is going to different, too."
When the Cowboys lost to Denton Guyer, 31-7, former offensive coordinator Mike Dormandy was reassigned and assistant coach Jay Jones was named the interim coordinator through the end of the season.
After replacing Dormandy, McBride placed more emphasis on the power run game. McBride said the system Odle ran at Barbers Hill, which is outside of Houston, shouldn't deviate too much from last year's offensive philosophy.
"Winning a championship is about more than talent," Odle said. "The most talented team is never the one holding the trophies at the end of the year. This team has the talent to reach its goals.  They are well coached, as this community has seen over past three years, and are hungry to get back to the playoffs."
Players are excited about the addition of Odle.
"McBride knows who he hires and will do what's best for this program," junior wide receiver Jason Lister said. "If Coach McBride sees a bright future with our coaching staff, then so does everyone else."