Harry Potter stars make new names for themselves
By Jordan Bickham
Staff Writer
The Harry Potter film franchise has been a huge part of culture all over the world since the first movie premiered in 2001, and it has continued to play a significant role in entertainment today, even with the conclusion of the series.
But the actors are finally putting the series behind them, moving on and beginning new projects that stray away from what the actors are known for.
Many fans are upset the series is over, but truly devoted fans of the cast are willing to follow them even as they move on to new projects.
"It is saddening, but they are growing up and we are growing up with them," sophomore Kristen West said.  "And now they are moving on, so we are moving on with them, which is cool.  Also, it is strange seeing someone that you have always seen play one role for all your life, and then boom, they are playing something completely different."
Many think it is great the stars of the series are doing new things and continuing on with their careers.
"They do not want to only be remembered for Harry Potter," senior Maxwell Fillingim said. "They don't want to pull a Luke Skywalker where they are only in that one series and are always Luke Skywalker. They want to move on with their lives.  They will always remember Harry Potter, but people want to move on and do other things."
Daniel Radcliffe, the face of the legendary Harry Potter, is one of the first to move forward with a part in the Broadway production, "How to Succeed in Business without Really Trying".  The musical centers around J. Pierrepont Finch, who is trying to rise from mail boy to the vice president of his company.  However, Finch's poor and morally questionable business practices jeopardize his career and relationship.
This was Radcliffe's second stint on Broadway, following his performance in "Equus" in 2007.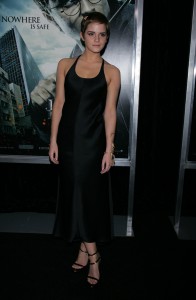 Radcliffe starred as Finch up until his new project came along, The Woman in Black, which hits theaters Feb. 3.  This thriller follows Radcliffe as a young lawyer named Arthur Kipps who travels to a remote town and discovers a vengeful ghost, the woman in black.
"It is weird to see him as an adult because Emma Watson is still in that high school role [in her upcoming movie The Perks of Being a Wallflower], a 21-year-old playing an 18-year-old," Fillingim said.  But in The Woman in Black, I think he is supposed to be a widowed man."
Sophomore Kenzie Hitz also agrees it is strange seeing him in this completely different role, but thinks it is going to be an exciting new change.
"I am looking forward to The Woman Black; it looks to be pretty good," Hitz said.  "I don't think this new role will affect my view of him because it is a totally different character and a totally different story."
While it is definitely not like the Harry Potter series, the movie looks to be truly frightening and promising horror flick.  With that in mind, the film is definitely a new role for Radcliffe and might take some getting used to.
"Whenever I see him running through the previews [of The Woman in Black], I want to say, 'Pull out your wand Harry!" Fillingim said.
Radcliffe is not the only one straying away from his Harry Potter roots.  Emma Watson, the quirky Hermione Granger, is taking up the role of Sam in the movie adaption of the novel The Perks of Being a Wallflower by Stephen Chbosky.  Many fans of Watson and of the novel are excited for the movie, which comes to theaters this summer, including Fillingim, who has read the novel three times.
"I think it could be different [with Watson as Sam], I have not decided if I like it or dislike it yet, but it is certainly not the person I pictured in my mind when I was reading the book," Fillingim said.
Watson plays the love interest of Charlie, played by Percy Jackson and the Olympiansstar Logan Lerman.  The story follows Charlie, a lonely, confused freshman in high school who is plagued by the recent suicidal death of his best friend.  While struggling to find friends, he meets two seniors, one being Sam [Watson], who take him under their wing and help him figure out his life.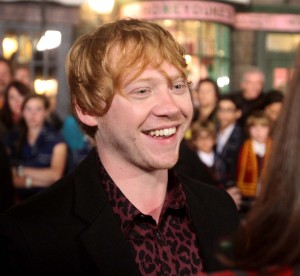 "I loved Perks of Being a Wallflower because I could relate myself to it.  I read it during my freshman year, so it was kind of what I expected, although not so extreme," Fillingim said.  "I have already seen Rupert Grint in another movie, so it is kind of interesting.  I liked the movie, but with Watson, it is going to be different."
Grint, who portrays Ron Weasley, finally makes a name for himself with four movies coming out within the next two years, in addition to one that came out this past year, Wild Target.
"I thought [Wild Target] was pretty awesome.  It wasn't him having this love affair, it is him being kind of like the third wheel the entire movie, so I didn't have to compare his girl in this movie to Emma Watson," Fillingim said.  "He was his own, individual character and played the kind of scared actor who rises up at the end and proves that he is a decent person."
Into the White, one of his upcoming projects, is in post-production and hits theaters this year.  His next three movies do not come out until 2013. In fact, two of them, Eddie the Eagle and Cross Country, are still in pre-production.  The film he is focusing on now is Postman Pat: The Movie-You Know You're the One, which is still in the filming process and comes out in 2013.
But the heroes of the series are not the only ones getting stardom. Tom Felton, who played the antagonist Draco Malfoy in Harry Potter, has been busy with movies left and right, and most shockingly, music as well.  Felton has gotten a newfound interest in music, beginning with singing on YouTube and most recently with the release of four singles on iTunes.
"It is interesting.  When you picture Tom Felton, you picture Draco Malfoy from Harry Potter.  It is weird, but I like it," Hitz said.
Not only is Felton focusing on music, but he is also continuing with his acting career with three upcoming movies and, most recently, the release of Rise of the Planet of the Apes.
Although the actors are moving on from the beginning of their careers, fans will always remember Hermione, Ron, Draco and, of course, Harry Potter.
"It is great they are moving on, but I don't think anything will be the same as Harry Potter, I don't think they're ever going to have the same kind of fame again," West said.