Larson looks to return during senior season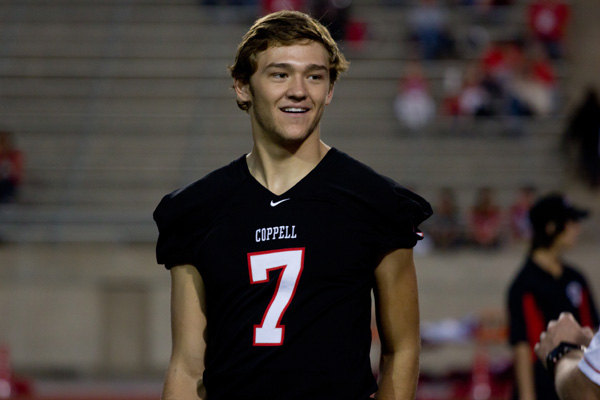 By Chris Reagan
Staff Writer
Every Friday night in Texas there's at least one new story about a high school football player sidelined due to injury, but it never really hits home until it happens in your own town.
When Jake Larson got injured in a Thursday night game against Denton Guyer stretching for a first down everyone considered his season over. One month later Larson is back in pads and anticipates playing by season's end. Ultimately, it's the coaches' decision as to whether he plays or not.
"Jake just isn't the kid to want to stand there in jeans and crutches on the sidelines," Head Coach Joe Mcbride said, "He wants to be out there and be passing but if he does go in it will be extremely limited. We're not just going to throw an injured player into the game like that."
Sophomore Connor Wilson and junior Tyler Zabojnik have replaced the injured quarterback in his absence, but Larson is cleared to play by his doctor.
"There are some concerns of injuring myself more, but everything possible could be fixed with surgery," Larson said.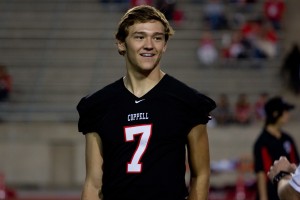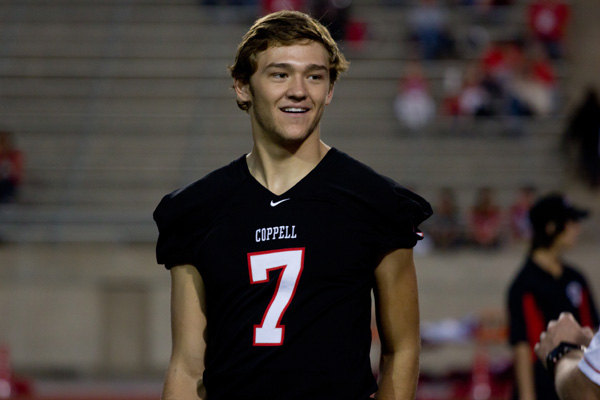 He is risking further injury by playing so quickly after tearing both his anterior cruciate ligament (ACL) and medial collateral ligament (MCL) as well as his meniscus, which typically has a recover of at least a few months.
"Everybody heals at different rates," head trainer Yvette Carson said. "It just depends on what the doctor is comfortable with and what the player is comfortable with."
Larson led the Cowboys to a 4-0 start before the injury and he is hoping to bring back the success they had with him under center.
"We have to win these next two games," Larson said, "I feel like I give us our best shot at doing that."
Since the injury Coppell is 1-4 including an upset by Justin Northwest that not only gave head coach Joe McBride his first loss at home since coming to Coppell in 2009, it also knocked Coppell to fifth in district, just outside of a playoff spot.
Coppell still needs to win its last two games and Keller Fossil Ridge has to lose one game for Coppell to not miss out on playoffs. After going undefeated in district last year the Cowboys have lost three games in district making Allen a likely first round opponent if they make it to playoffs.
Fossil Ridge plays Denton Guyer tonight and closes the season next week against Keller.
"Every team is beatable," Larson said, "Even Allen is not invincible."