Volleyball players prepare to compete at next level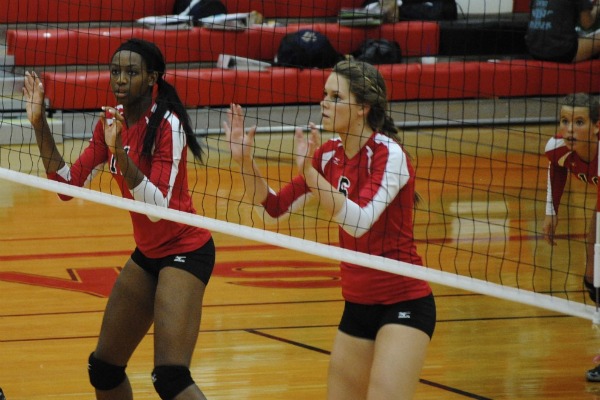 By Chris Reagan
Staff Writer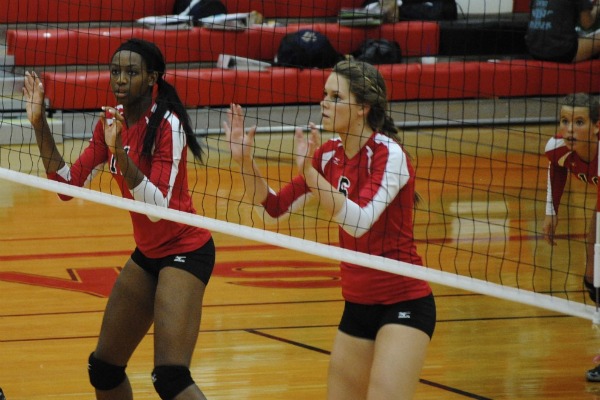 The Coppell Cowgirls volleyball team has been outstanding this year with three verbal commitments to universities, two of which are top 25 schools in NCAA rankings.
Junior middle blocker Chiaka Ogbogu has decided to take her talents to the University of California-Berkeley. California is currently a top five school in the nation despite having a young team.
"I decided on them because they're not just a good volleyball school, they also have good academics," Ogbogu said. "I wanted to go where I could win a championship and get educated."
Chiaka has been on varsity since her sophomore year and is known by her teammates as a gifted player.
"She has so much natural ability and knows the game well," junior outside hitter Cassidy Pickrell said,. "She's really supportive and stays positive on the court."
Her attitude on and off the court is sure to get her far with the California-Berkley Golden Bears when she arrives in 2013.
While the junior class has produced a lot of talent with Pickrell, Erica Bohannon and Megan Kennedy expected to join Chiaka in committing before their senior season the senior class is also garnering some attention from colleges.
After passing up on the opportunity to graduate early last year, senior setter Bear Bass will be attending St. Mary's University in San Antonio, arriving as a junior in college.
"I liked St. Mary's because it fits in with my plan academically since I won't have to transfer for graduate school, and I really liked the coach," Bass said.
Bass started out on junior varsity her freshman year before being moved up during the season to varsity.
Senior middle blocker Kierra Holst has committed to Oklahoma University to play volleyball next year, a school that wasn't initially on her radar.
"I wasn't considering them at first and then they offered and I took a visit there," Holst said,. "They have a great campus and a great volleyball team."
Oklahoma is currently one of the top 25 teams in the nation and finished last year, breaking the top 20 in the polls.
"Our program is lucky to have girls who can perform at such a high level," Coach Julie Green said, "Not only are they great players but also great leaders and our younger girls really look up to them."