Local club team soars with CHS softball players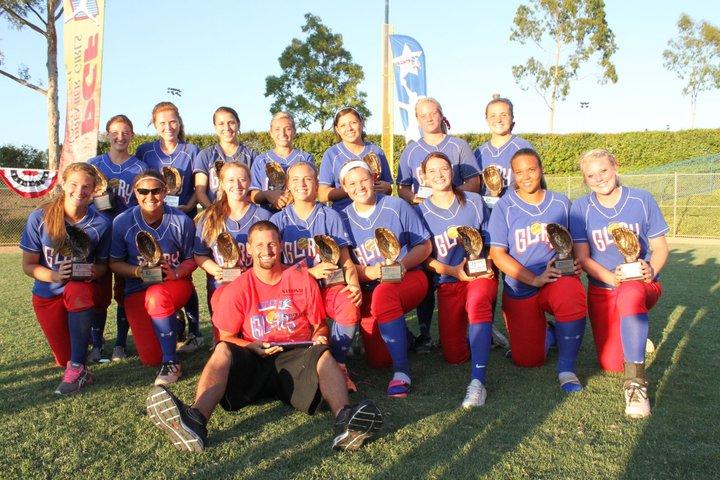 By Mary Whitfill
Features Editor
At the closing of the summer softball club season, Coppell High School sophomore Erika Zimmer and junior Alicia Van Winkle helped take the 16 & Under (16U) Texas Glory softball team to the Primer National Tournament in California.
Although only a small portion of the 15-girl team, Zimmer, Van Winkle and coach Ed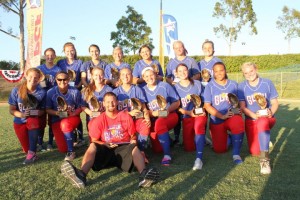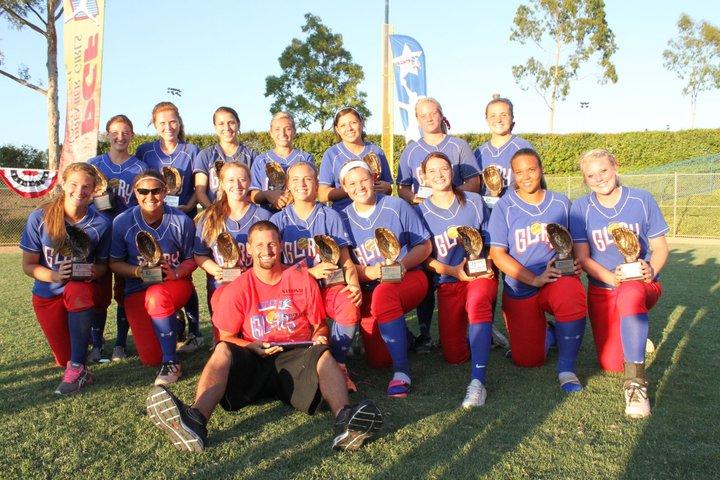 Naudin all believe they played a significant role in the team's success.
The team, although young, is no stranger to large titles, as they placed second at nationals this year, the highest ever placed by a Texas Glory team. They placed fourth at the 16U Hall of Fame in Oklahoma, and placed second at the 2009 16U Louisville Slugger Independence Day Tournament in Oklahoma.
"It felt amazing going to nationals," Zimmer said. "I knew we would do well, but we went way beyond my expectations. It the first team that I've been on where no one quits. We have come back from behind in so many games and ended up winning, the parents called us the 'comeback kids.'"
Although the win was an undeniable group effort, Naudin is quick to explain that both Coppell girls brought individual strengths to the nationally ranked team.
"This is my third year coaching Alicia and she was able to bring great experience and quality leadership to the team," Naudin said. "She gave us good experience behind the plate and she has helped make us the great competitors that we are. Erika just brought us an incredible athleticism.  She was our starting second baseman and pretty much a person that we couldn't keep off of the field, but she earned that."
Van Winkle, who has been playing since she was 5, hopes to receive a Division I softball scholarship. Similarly, Zimmer, who has been playing for 12 years, is making sure scouts and college coaches get to see her play in hopes of getting a scholarship.
Even though both girls are also committed to the CHS varsity team and take a rigorous array of courses, Texas Glory is a time commitment that they aren't willing to give up.
"My favorite part of playing is the reputation we have for playing on Texas Glory," Van Winkle said. "We are known as the second best team in the country since placing runner up at nationals this past summer and the tournaments we play in allow us to play the most talented softball players known throughout the softball world."
While happy about their victory, Naudin says he tries to ensure that the girls keep working hard and does not allow the win to distract them from their goals.
"My goal is to provide them with the opportunities for them to do well and for colleges to see them," Naudin said. "I obviously want them to go as far as they can with the sport and for them to be quality performers at the High School level."