CHS academics soar above other local high schools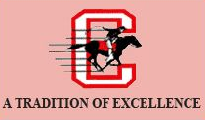 By Mary Whitfill
Features Editor
While new students tentatively walk the halls of unfamiliar schools and new policies are implemented into the interworking of administration, Pulitzer Prize winning public records website ProPublica released a school search database allowing community members to compare their school to others in the area.
According to ProPublica, Coppell High School soars above local high schools in some areas, and falls below the bar in others.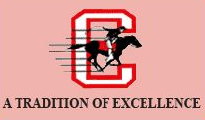 Coppell High School is currently home to around 2,680 students, more than any of the four closest high schools in surrounding areas. The ProPublica search engine allows users to compare things such as the percentage of Inexperienced Teachers, number of AP courses offered, and the percentages of students who take at least one AP course or who are enrolled in Advanced Math.
"I take advanced classes because it's what is expected of me," senior Jahnavi Udiakumar said. "My parents expect me to study, colleges expect me to take difficult classes, and my teachers expect me to do well.
When compared to Lewisville High School, Creekview High School, Newman Smith High School and Ranchview High School, the percentage of students who take advanced math reach high above the rest at 18 percent.
"Advanced classes are important because they truly do give kids the rigor they will face in higher education," CHS AP campus facilitator Kimberly Pearce said. "Students have the opportunities to 'practice' and learn valuable skills and concepts in the safe environment of the high school. Every student can benefit from an advanced course."
This puts the school even with the district average, and eight percentage points above the state average.
"Our district and the teachers at CHS have created a culture that encourages students to take a rigorous course of study knowing that the rewards are better preparation for life beyond high school," Assistant Superintendent for Curriculum and Instruction Marilyn Denison said. "I think our students understand that the hard work they invest today will pay significant dividends for their future."
This places Coppell well above other schools in the area, where only half of them meet the state average.
"Coppell students are driven and they are pushed by not only parents but themselves," assistant principal Jeremy Varnell said. "They set a standard and the teachers here set a standard, and then they push themselves beyond even that."
In addition to the number of students taking advanced math, 36 percent of students take at least one AP course. Teachers attribute this large number of students to a drive among students and a general desire to be advanced.
"AP classes are simply more challenging," AP GT English IV teacher Matthew Bowden said. "My experience is that each issue or topic is studied and dissected on a depth and breadth unlike that of on-level or survey course. This naturally attracts students who are driven and looking to prepare themselves for college course work."
Another category in which CHS shows considerable advancement among local public schools is the percent of inexperienced teachers present. Only three percent of Coppell High School's teachers have been teaching for less than three years, while as many as 10 percent of Lewisville High Schools teachers fall within the category of 'inexperienced.'"
Teacher experience is an important factor in teacher quality, which, according to ProPublica, experts believe has a direct impact on student academic achievement.
"Experience has been invaluable as a teacher," Bowden said. "The key is experience, both bad and good, and learning from both. You have to learn which battles are worth fighting and which to let go, and to always remember that you are there for kids. Have fun and build relationships."
In addition, a Dallas Morning News report shows that out of 34 'low poverty' Dallas area schools, Coppell High School ranks third in the number of students that come out of the school ready for college. Texas defines college –ready graduates as those who scored high enough on the SAT or ACT college entrance exams, or on the 11th grade TAKS tests.
"I think I'm very prepared for college because of the amount of work I've don't in high school," Udiakumar said. "I've passed all my AP tests and I've done all the work I can. CHS has been great for that, I've never taken an AP test and felt like I was unprepared."
Falling only behind Highland Park High School and North Hills Preparatory, DMN reports that about 85 percent of CHS students are 'college ready.'
"CISD does an outstanding job preparing students for college," Denison said. "We design our curriculum to prepare students for college. Our teachers do an outstanding job providing learning experiences for students to build their academic capacity and stamina, and the results of that intentionality are graduates who are prepared to transition into college and succeed."