Underclassmen step into the spotlight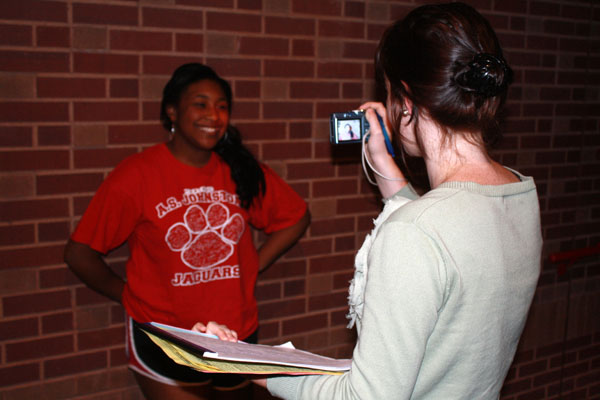 By Caroline Carter
Staff Writer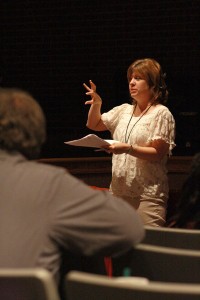 Oftentimes underclassmen find themselves in the shadows of juniors and seniors within teams and organizations. But with CHS Theater's upcoming production of "Beauty and the Beast," many of the sophomores and freshmen are stepping into the spotlight.
The drama department of Coppell High School has started its preparations for the fall musical, which will premier in November. This is no small undertaking, as it is one of the biggest productions CHS has ever put on.
"We are really trying to outdo ourselves this year," sophomore and Drama Club Secretary Mary Claire Phillips said. "It is really a group effort, and seeing the final product in November will be fulfilling."
"Beauty and the Beast" is a musical where the supporting roles are just as important as the leads. With many scenes where nearly all the cast is present, the production will require the cast to pull together and produce an acceptable performance.
"The students are playing a massive role in creative process this time," Phillips said. "We have three student choreographers and even a set designer."
As the musical does have several large dance numbers, director Lisa Tabor enlisted the help of several students to serve as assistant choreographers, one of who is sophomore Kristin Schulz along with juniors Katie Kunkle and Sarah Bauer.
Many freshmen have also been eager to contribute to the play, whether through backstage work or acting. A workshop was held in early August, giving hopeful students a chance to prepare for the auditions. It also showed many of the veteran performers that the new group of students had an immense amount of talent.
"This year we don't have very many upperclassmen; it's kind of the underclassmen's job to step up, and they're doing really well," senior and President of the Drama Club Erika Thrasher said.  "Even one of the girls that was called back for Belle was a freshman."
Junior Maddie Migis is also impressed by the amount of sophomores and freshmen who have been receiving the bigger roles.
"When I was a freshman, this would have never happened just because the seniors we had were so good," Migis said.
But luckily for sophomore Emily McIntyre, who landed the role of Belle, receiving the lead female role was a huge accomplishment for her.
"I never thought that this would ever happen to me, and it is the coolest thing in the world," McIntyre said. "I get so excited when I read the script just thinking about how I get to play Belle."
According to McIntyre, It was a very intense audition process, as many people wanted the role.
"For the other parts I auditioned for, it wasn't as scary as going out for Belle. But when I went to audition for Belle, I had it in my head that I really wanted this more than anything in the world," McIntyre said.  "But it was really scary going up against all the seniors that have been there for awhile."
This fear, however, did not stop McIntyre from perusing her goal. When the cast list was posted, McIntyre saw her name on the list and was ecstatic to have earned the role.
"I am just so excited for this. It is definitely going to be one of the best plays that CHS has seen in a long time," McIntyre said.
Tabor is also extremely excited to be putting on "Beauty and the Beast". Last year's production, "Into the Woods" did not bring as much profit as planned due to the fact that the World Series was the same weekend as the performance. This year Tabor hopes that "Beauty and the Beast" will generate more money for the Drama department.
"I knew it would draw a very big audience, and we are still trying to build up funds from the past couple of years," Tabor said. "So this year I wanted to do something that everyone would like, and it has a big cast also so many people would be able to be involved in it."
However, Tabor's main goal is to showcase Coppell's best talent in the musical. With many veteran actors and actresses participating and even the new freshmen participating, everyone is extremely excited for the next few months as rehearsals begin. "Beauty and the Beast" will begin its shows in November.