VanderSchee named CISD Secondary District Teacher of the Year
A seemingly ordinary Wednesday turned into a more magical one for beloved Coppell High School math teacher Ian VanderSchee during his final class of the day, with a burst of confetti, cake and a new title to add to a list of accolades.
VanderSchee was named as Coppell ISD's Secondary District Teacher of the Year for 2022-23. VanderSchee is the first teacher from CHS to receive this title in six years. 
On Nov. 30, VanderSchee was named CHS Teacher of the Year and advanced to a round of judging by the district Teacher of the Year selection committee. Among 17 total campus Teacher of the Year winners, an elementary and secondary teacher were chosen to be named Elementary and Secondary District Teachers of the Year, respectively. 
From Richard J. Lee Elementary School, fifth grade teacher Laura Jennings was chosen as Elementary District Teacher of the Year.
Both teachers will now progress to another round of selection for a chance to be named Region 10 Elementary/Secondary Teacher of the Year.
In November, VanderSchee quoted himself as being "very surprised" by being named Teacher of the Year, which was again reflected yesterday.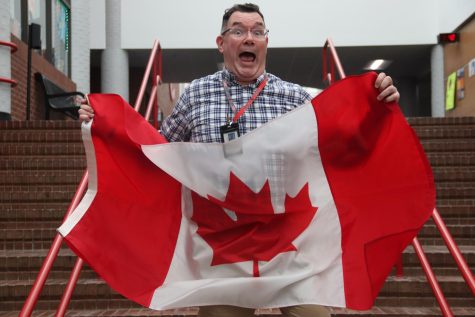 "I honestly didn't think I had won, because I was told that the announcement would be made in April, and I figured they'd have made the announcement before yesterday," VanderSchee said. "I hadn't heard anything back, so I was ready to congratulate someone else for winning the award instead."
The process of selection for District Teacher of the Year required VanderSchee to go beyond his comfort zone as a math teacher and into classroom observation, essay writing and one-on-one interviewing by the selection committee.
"In a 20-minute period, I had to answer more philosophical, big-picture questions about my teaching which were meaningful and came from my heart as well," VanderSchee said. "It was definitely nerve wracking to answer these questions that a calculus teacher like me doesn't normally have to think about."
The announcement was made during third period and during a faculty meeting after school. VanderSchee was surprised with confetti, balloons, his family and multiple gifts. 
To VanderSchee, the title goes beyond his honors as a teacher. 
"I'm honored to do it, because I've been chosen to represent the district," VanderSchee said. "It's not about me. It's not the award that says I'm the best or most knowledgeable teacher, because that's not who I am. I have to do what I can to represent the quality of teaching that's everywhere in the district and beyond my classroom."
VanderSchee is praised by colleagues and students for his approaches to improving his instruction. As both an Advanced Placement/International Baccalaureate instructor, his approach is to rely on what works for his style of teaching and his students. An example is his YouTube channel, full of hundreds of instructional videos and named after his classic choice of clothing – a blue shirt and khaki pants.
"Over the 25 years that I've taught, I've been fortunate enough to be surrounded by good teaching," VanderSchee said. "I've observed a lot of wonderful teachers, and I've tried to use a lot of what I've seen from them. I've done my own research by reading books, going to workshops and being discerning about what would work in my classroom with my students."
Through countless hours spent in instruction to become a more effective teacher, VanderSchee is also a mentor to the rest of the math department, including CHS AP Calculus teacher Dana Deloach. 
"He doesn't take himself too seriously," Deloach said. "Although he's a great teacher, he's not the kind of person that wants the accolades. He doesn't go looking for them, but they come to him because he's humble. He does what he does because he truly loves the people."
Follow Yaamini (@yjois12) and @CHSCampusNews on Twitter.
Leave a Comment
About the Contributors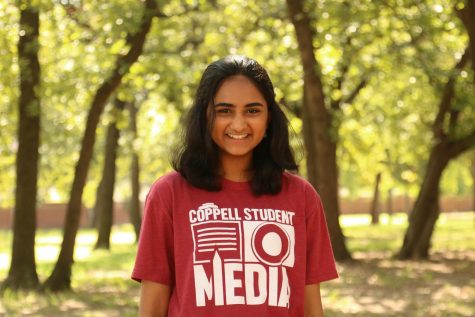 Yaamini Jois, CHS9 Editor
Yaamini is a senior, second-year writer, and CHS9 Editor of The Sidekick. Yaamini is a staunch supporter of the Oxford comma and considers her only major...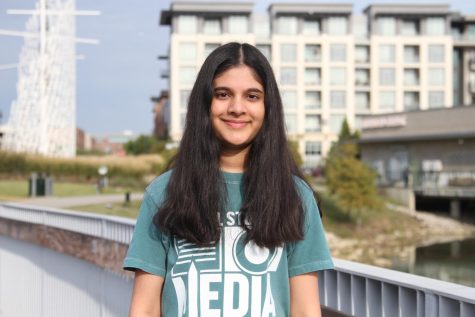 Meghna Kulkarni, Social Media Manager
Meghna is a senior and the Social Media Manager on The Sidekick. She enjoys listening to music, hanging out with her friends, and playing tennis. You...