Second chances for a new life
Clearing North Texas shelters gives animals a better home
Your best friend could have four paws and big eyes – and be in desperate need of a new home.
To help animals stuck in shelters find a loving new family, the Coppell Animal Shelter dropped all adoption fees from Aug. 22-31. This was done as a part of their seventh year participating in the Clear The Shelters event. 
Animals at the Coppell Animal Shelter are spayed and neutered, which removes the expense from the adoption process.
Clear The Shelters is an annual campaign by NBC5 and Telemundo to relieve overcrowded shelters. Since 2020, the Coppell Animal Shelter's campaigns have been held during the entirety of August, including weekly campaigns for outreach and ending the month with dropping adoption fees.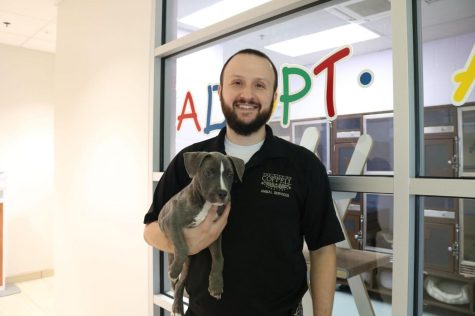 Until this year, most participating shelters, including the Coppell Animal Shelter, only dropped adoption fees on Aug. 27. This year, however, the Coppell Animal Shelter dropped fees for over a week to publicize the event earlier and gain more traction.
Before dropping adoption fees on Aug. 22, the shelter participated in the Greater Good Charities campaign with weekly virtual fundraising events and challenges. 
From Aug. 1-7, Hill's Pet Nutrition matched donations made to shelters up to $20,000. From Aug. 8-14 and Aug. 15-21, the company provided a bonus grant to the two participating shelters that received the most donations, an incentive for shelters to promote more outreach. 
Televised press from NBC5 and Telemundo promoted awareness of different participating shelters.
"The national and local news coverage is a big deal for us, because we're a small shelter in a small city," Coppell Animal Shelter manager Charlene Lovato said. "It helps for our name to be on the campaign list. If nothing else, it lets people know that we're here."
The shelter saw increased walk-in traffic during the month of August, especially on Fridays and Saturdays. Approximately 550 people walked in to see animals during the event compared to approximately 175-200 during other months. 23 adoptions were made this month.
On Aug. 29, Flower Mound resident Adrian Wilson adopted Nala, a four-month-old female hound mix, from the shelter. Wilson found out about the event from a Facebook post by the shelter. Wilson and her family also have Oliver, an adopted 12-year-old chihuahua, at home.
"Because of all the press it's been getting, [the event] brings attention to how many animals are actually in the shelters," Wilson said. "There are still so many animals here – lots of bunnies."
The event boosts adoptions overall, though not for all demographics. While most smaller puppies and kittens get adopted first, bigger dogs and pitbulls often remain in shelters for months. Currently, 12 rabbits also remain in the shelter. One rabbit was adopted the first week of the campaign, though none after that.
The Coppell Animal Shelter has two big dogs, Luke and Zello, that have stayed at the shelter for months. The shelter offers special discounts on adoption fees for bigger dogs to encourage families to adopt them. Luke remains at the shelter due to him being a pitbull, and Zello remains because she is a bigger and older dog.
"What we always hear [from potential adopters] is, 'if [Zello] wasn't so big…' or 'if [Luke] wasn't a pitbull…'," Coppell Animal Shelter supervisor Tanesha Riggins said. "Some pitbulls weren't cared for or trained properly and now innocent pitbulls are paying for it. Pitbulls are assumed to be aggressive, but that's just not the case."
Although Coppell's campaign ended Aug. 31, people can support the shelter at its donation link. The shelter does multiple events and adoption drives around the city to bring more attention to the shelter and remaining animals. On Sept. 20, the shelter will bring a few dogs to attend a storytime hosted by the Cozby Library and Community Commons. 
The Coppell Animal Shelter encourages more people to adopt from shelters and avoid breeders.
"[Adopters] save lives," Lovato said. "Whether it's a dog, cat or rabbit, they give second chances to animals that may otherwise never have a home."
Follow Yaamini (@yjois12) and @CHSCampusNews on Twitter.
Leave a Comment
About the Contributors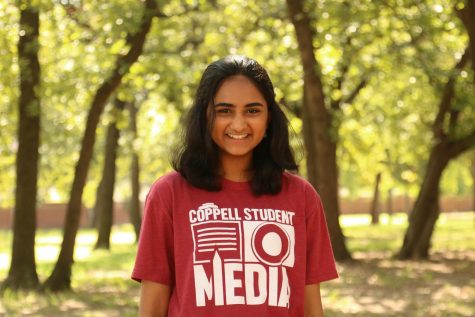 Yaamini Jois, CHS9 Editor
Yaamini is a senior, second-year writer, and CHS9 Editor of The Sidekick. Yaamini is a staunch supporter of the Oxford comma and considers her only major...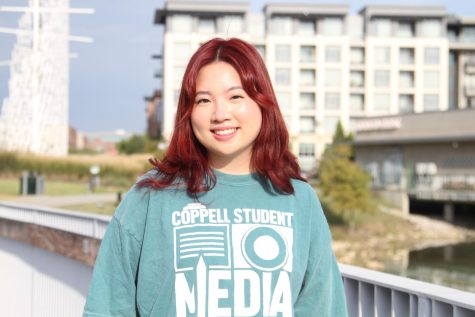 Angelina Liu, Executive Editor-in-Chief
Angelina is a senior and the Executive Editor-in-Chief of The Sidekick. In her free time, she likes to listen to sad music, spend too much of her paycheck...