New beginnings: the first week of high school for CHS9 students
Welcome to CHS, class of 2026
Aug. 17 marked the fresh start of a new academic year, and a special one for the class of 2026.
Students began pouring into the hallways of CHS9 early in the morning, all of them rushing to get to classes in a confusing campus they weren't familiar with.
"They were very careful walking in, but happy to be back with friends and teachers," Coppell ISD speech language pathologist Emily Harrison said. "They were so excited to see fully stocked vending machines and Chick-fil-A lunches."
Vending machines and a better cafeteria aren't the only changes in store for students. For middle schoolers stepping into their final four years of grade school, the initial period of change in their first nine weeks is one they must get used to.
Entering high school, for many students, signals a time to become better students and young adults.
"Students have to get used to the amount of responsibility they'll have now," CHS9 English I teacher Christopher Arney said. "In the first nine weeks, most teachers are focusing on transitioning the students into a high school mindset. They're young adults now; they're not little kids."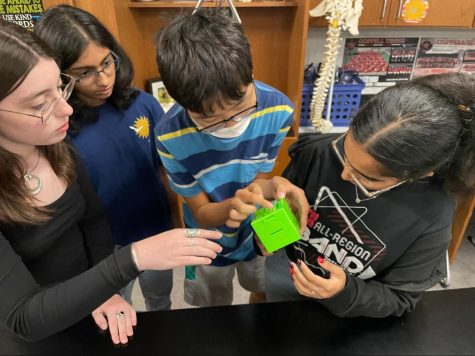 One of the major transitions into high school is getting used to A and B days. Students are starting to get used to sitting through four longer classes in one day instead of seven shorter ones.
"It's a lot of information in one sitting, but you have more time to prepare for each of your classes," freshman Ishitha Mallidi said. 
Coppell ISD re-implemented C days on Fridays into high school students' schedules, the first time since the 2019-2020 school year. While C days mimic a regular day in middle school more than A and B days, freshmen are adjusting to block scheduling.
"My C days were really hectic because there's more content to learn in less time," freshman Sivaank Pothukoochi said. 
Students also grow accustomed to tougher classes, balancing their increased workload, and more responsibilities in their assignments as they complete their first full week of high school. Students were shocked that their work started immediately after they started school.
"I never expected to have homework on the first day of school," Pothukoochi said. "A lot of us were surprised, but in this one week period, we've covered so many things that would take us a month or so in middle school."
With one year of experience of in-person teaching after the pandemic behind them, many are ready to get back to a routine – a routine similar to the ones they had pre-COVID.
"Last year, students were still trying to reacclimate back into school life," Arney said. "This year, students transitioned right back into regular life pretty easily."
In addition to adjusting to the rigor of high school classes, freshmen are getting used to bigger classes due to an overall teacher shortage affecting CHS9.
"There's three different teaching positions we haven't been able to fill yet," Arney said. "We used to have around 25 students in a class, and now we have about 30 in each."
Freshmen have begun their journey and all that comes with high school.
"The attitude I tried to go in with was to look at the best," Pothukoochi said. "I've tried to stay positive through the ups and downs so far, and that's how I want to go through all of high school. I'm really excited to experience [high school]." 
Follow Yaamini (@yjois12) and @CHSCampusNews on Twitter.
Leave a Comment
About the Contributor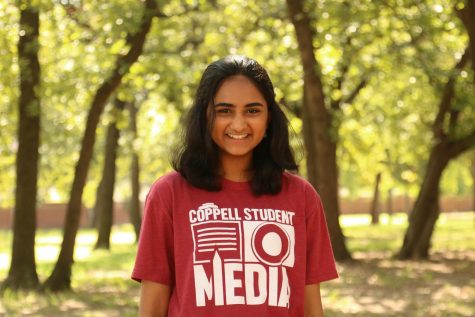 Yaamini Jois, CHS9 Editor
Yaamini is a senior, second-year writer, and CHS9 Editor of The Sidekick. Yaamini is a staunch supporter of the Oxford comma and considers her only major...