Morales looking onwards to carve out goals
In CHS9 student Monica Morales's backpack, nestled among the notebooks, pencils and iPad typical of a student in Coppell ISD, sit the less common items that mark her as an athlete: extra hair ties, pre-wrap, sunscreen and a tube of BioFreeze. 
A soccer player since  age 3, Morales has immersed herself in the so-called 'beautiful game' for more than a decade, perfecting the switch from studies to sports just in time for the shuttle from CHS9 to pull up to the Coppell High School campus for daily practice. During club season, she will travel post-practice from CHS to yet another practice for her club soccer team, the Dallas Texans. 
It is a balancing act, sometimes, but there is nothing Morales would rather be doing. 
"I love this sport," Morales said. "I love the game. I finish [school work] on the weekend and during block lunch. As long as I keep my head up and stay on top of everything, it all works out."
Morales is one of six freshmen on the girls varsity soccer team at CHS and has the experience and passion to justify it. She identified her love for the outdoors and energy for the game early, playing on two local teams before transferring to the Texans with a drive to accomplish more. 
"[Morales] will do anything for the team, for me, for the program," Coppell girls soccer coach Fleur Benatar-Whitten said. "She picks up the cones, she puts balls away. She says thank you. Every time we have practice, she says thank you. She's a pleasure to have on my team."
Morales and her Texans team won the Elite Club Regional League (ECRL) championship in spring of 2021. This year, they are working towards doing it again. 
"
As you can tell, that's all I do. I play school soccer and then club soccer and then do schoolwork and sleep. And then I do it over again."
— Monica Morales
"[Soccer] has helped her to focus, to organize herself," Morales's mother, Tanya Martinez, said. "Not just how she works at the sports level, but mentally as well."
It was towards the end of 2018 when Morales started feeling pain in her leg. The diagnosis: an OCD lesion, or osteochondritis dissecans, in her knee. The condition does not have a known cause, but is linked to genetic predisposition, repetitive stress and low vitamin D. 
After being diagnosed, Morales underwent surgery that took bone marrow from her hip and drilled it into her knee to try to revive the dead bone. The recovery process relegated her to the sideline. 
"It was devastating for her to have that [time] where she couldn't play, but I think that it made her resilient," Martinez said. "Understanding that things don't always go your way tested her patience, but strengthened it as well. Knowing that, little by little she [was able to] come back."
During the recovery process, Morales continued attending practices.
"My teammates were still there for me, and me being able to be there for them from the sideline really helped me," Morales said. "It felt like I was still doing something for the team. I'd gone [to the doctor] so many times and they'd always told me I couldn't play yet. They'd tell me that even though I might have been good that day, my knee wasn't ready yet."
But in early 2019, after almost eight months, Morales was given the OK from the doctor to play. She could not wait long to get back on the field. 
"As you can tell, that's all I do," Morales said. "I play school soccer and then club soccer and then do schoolwork and sleep. And then I do it over again."
In the years since, soccer has gained a special place in Morales's heart. Making the varsity team at CHS, winning championships, and getting her groove back, however, was a product of both Morales's own dedication and inspiration from others. 
Morales looks up to Olympian track athlete Sydney McLaughlin for her go-getter personality and morals, but she sees the value in learning not only from professional athletes, but all who can offer advice. 
"My first coach for the Dallas Texans, Angelina Payne, really [helped] me and [gave] me the confidence that I have now," Morales said. "I don't think I would be so confident on the field or be able to step up as a leader, even outside the field, in the ways that I can now without all of her guidance."
Personally, Morales hopes to continue playing  and strives to play Division I soccer in college. For advice towards that goal, she turns even closer to home. 
"I think having seniors right now to look to in my freshman year––there are three seniors that are committed right now––has really helped me see how all of it works," Morales said. "They're giving me a model for what level I need to get to if I want to play college soccer. They're how I can see what's next."
Follow Saniya Koppikar (@SaniyaKoppikar) and @CHSCampusNews on Twitter.
Leave a Comment
About the Contributors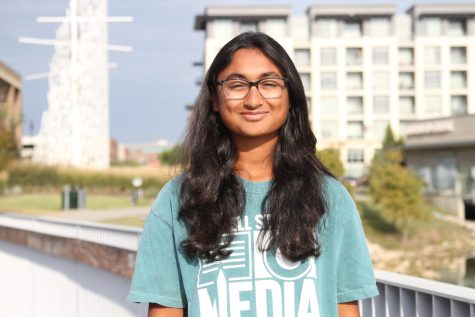 Saniya Koppikar, Entertainment Editor
Saniya is a senior and the entertainment editor for The Sidekick. She is entirely too committed to her Goodreads Reading Challenge, enjoys music and obscure...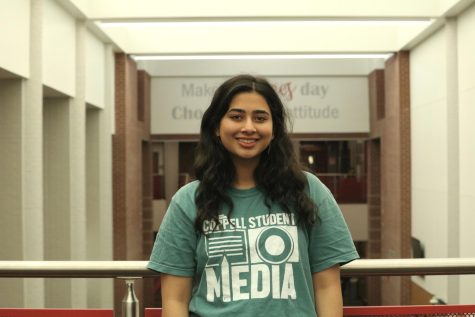 Aliza Abidi, Business Manager
Aliza is a junior and the staff business manager. She enjoys writing, reading and taking photos. She loves listening to classical music at the gym and...